Share this item with your network:
Modern Mobility Innovation Awards: Four mobile projects triumph

juanjo tugores - Fotolia
Bell and Howell integrates SAP back end with iOS app via Kinvey
Bell and Howell's implementation of Kinvey is a winner in the Modern Mobility Innovation Awards. The company needed strong integration with its SAP database to deliver a mobile app to service technicians.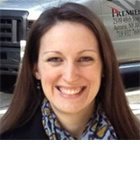 By
In 2005, Bell and Howell developed a BlackBerry app to help its service technicians better manage on-site customer support and maintenance jobs. More than a decade later, when the company turned to Apple iOS, the app received some significant upgrades.
"There are many iOS features we are using that weren't even available on the BlackBerry OS," said Anubhav Gupta, director of SAP applications for Bell and Howell.
The new app, called Service Data Automation, also integrates better with Bell and Howell's SAP back end. The company chose mobile backend as a service (MBaaS) provider Kinvey to facilitate that database integration. The app rolled out in July, and Bell and Howell's service technicians are gung-ho about it so far -- particularly how much time it saves them, Gupta said.
"They're loving it," he said. "It's a huge productivity gain for them."
Putting the 'data' in Service Data Automation
Bell and Howell, a former film equipment manufacturer founded in 1907, today offers services and products for parcel management, printing, credit card production and more. Its technicians are often in the field, responding to service calls to maintain or fix equipment for customers.
It's a huge productivity gain.

Anubhav Guptadirector of SAP applications, Bell and Howell
That's where Service Data Automation comes in. It's a homegrown iOS app that allows workers to keep tabs on the lifecycle of machines and manage support transactions from start to finish. Through the app, technicians receive notifications with information about who the customer is, what the problem is, what gear they need, when to arrive for the job and even historical information about previous work at the site -- all gleaned from the SAP back end. Then, technicians can use the app to confirm service orders, document their work and request parts to solve the problem.
One of the most useful features of the new app is the ability for service technicians to scan bar codes with an iPhone camera. They can scan the code right on a piece of equipment they're working on, then send out a request from the app to determine the closest location where they can pick up the part they need to fix it.
The app relies on an inventory of machine parts in the SAP database, which also includes customer lists, product and contract information and records of service transactions. It was tough to find an MBaaS that could integrate the mobile app front end with the SAP back end, Gupta said, but Bell and Howell was an early adopter of Kinvey's SAP Connector integration technology.
"The challenge was to connect to an SAP database that was first of all slow and second of all very hard to make changes to," said Jikku Venkat, vice president of product management at Kinvey.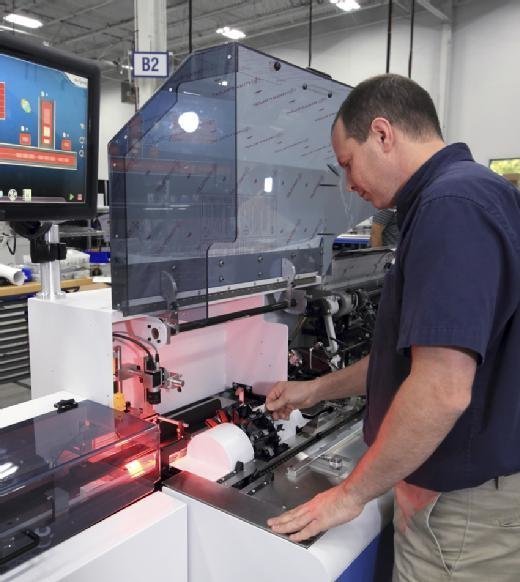 MBaaS is a major help for companies that want to mobilize business processes quickly, said Michael Facemire, principal analyst at Forrester Research.
"Time to market for mobile is one of the defining factors toward success," he said. "They need a modernization of that architecture, and modernizing that on your own is actually pretty difficult."
Kinvey's SAP Connector allows an app to make API calls to the SAP back end, but to do so, Kinvey had to make changes to the SAP system. For example, the vendor created a function that pulls only the data the app needs at a given moment, such as the service orders for a certain customer when a technician is on site. Kinvey built this function without requiring Bell and Howell to write any code.
"They didn't have any internal resources to deal with that," Venkat said.
Kinvey also provides Bell and Howell with ongoing support to maintain the app's SAP connection.
Cloud caching reduces SAP stress
Bell and Howell had built a .NET connector to link SAP data to its previous BlackBerry app, but that didn't provide the front-end performance the company was looking for. With Kinvey, Bell and Howell wanted to improve performance of the API calls to SAP, Gupta said.
Kinvey's cloud caching feature has taken those queries -- for instance, a technician requesting information about available machine parts from that scanned bar code -- down from tens of seconds to under one second, meaning data from the SAP back end is delivered to the app much faster, Venkat said.
Cloud caching works by storing data in Kinvey's cloud platform; the app queries that memory pool instead of the slower SAP system. Bell and Howell determines how often the cache refreshes for different types of data; service order lists might update every hour, for instance.
"It reduces the stress on SAP," Gupta said. "This hugely improved the request response timing on the device."
Fast access to data is one of the most critical features customers look for from MBaaS providers, Facemire said.
"How can you normalize all the disparate data in all the back-end systems I have?" he said.
Other important features include software development kits (SDKs), development libraries, in-app analytics and push notifications, Facemire said.
Modern Mobility Innovation Award winner: Bell and Howell's implementation of Kinvey
The problem: Bell and Howell's new iOS app, Service Data Automation, needed to connect to the company's SAP back end so field service technicians could access customer and product information.
The solution: Bell and Howell enlisted mobile backend as a service provider Kinvey, whose SAP Connector allows the app to make API calls to the SAP system.
The innovation: The two companies customized the SAP integration so that app users receive only the information they need at a given time. The app also takes advantage of device-based features, such as the camera and GPS, to give service technicians contextual data about customers and machines.
Bell and Howell's Anubhav Gupta describes how Kinvey helped build a robust new app for field workers:
For the front end -- the mobile app itself -- Bell and Howell worked with Kinvey to take advantage of its SDK for Microsoft Xamarin, a mobile application development tool that Bell and Howell's developers already used. One of the key parts of the SDK was its ability to add Active Directory-based authentication to the app -- with just one line of code. This capability was important because Bell and Howell previously used two different systems for user authentication and SAP data authorization, and the app needed to combine both on one network, Venkat said.
In the future, Bell and Howell plans to use Kinvey's latest version of the SDK to add offline capabilities that would allow workers to edit service orders and request parts in areas with no or low network connectivity, Gupta said.
This article originally appeared in the January 2017 issue of the Modern Mobility e-zine.
Dig Deeper on Mobile data, back-end services and infrastructure