Share this item with your network:
Modern Mobility Innovation Awards: Four mobile projects triumph

chris - Fotolia
Kony helps put the 'human' in Telstra's HR mobile app
Telstra's implementation of Kony wins a Modern Mobility Innovation Award because it relied on user feedback to build a productivity-boosting HR mobile app.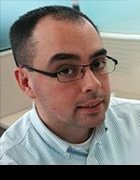 By
The human resources call center at Telstra, an Australian telecommunications provider, used to field 100,000 questions a year from employees and contractors. One of the top three reasons people called or emailed was to ask about their timesheets.
Today, the call center's volume is lower, and timesheet issues barely crack the top 10 reasons people reach out to HR. The reason: the MyHR mobile app, which Telstra built using Kony's mobile application development platform. It allows employees to submit timesheets, view pay stubs and request time off -- right from their smartphones.
"We really got to the core of our employees' needs," said Melissa Dorey, digital innovation manager for HR at Telstra. "A previous history of HR technology is deploying technology that meets HR's needs. This is a true employee-first solution."
Mobile sets the pace
Telstra's human resources run on SAP, and the company originally provided employees with self-service access to that system through desktop computers. But many of Telstra's field workers, retail store staff and call center employees don't have desktop access, so they resorted to calling and emailing the HR department.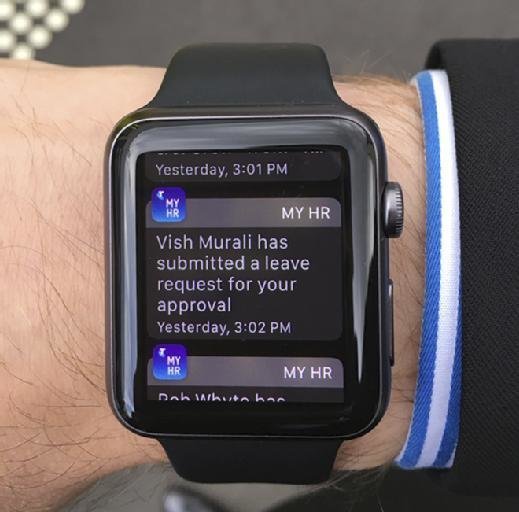 The question facing HR was, "How do we provide better access to this infrastructure?" Dorey said. "Mobile was a no-brainer."
After two months of researching various vendors, Telstra selected selected Kony in October 2014. Kony's build-once, deploy-anywhere approach was attractive to the company, which supports Apple iPhones and Google Android smartphones and plans to add HR mobile app support for tablets as well, Dorey said.
"Building native really wasn't going to be an option for us," she said.
Two months was an atypically short timeframe for Telstra, a former government agency, but speed was of the utmost importance. Together with Hewlett-Packard (Telstra's SAP vendor) and Accenture (an integration partner), the companies got to work building the MyHR app. The first release came out within six months.
"If we spent a long time, then our solution would be out of date by the time it launched," Dorey said. "Mobile moves that rapidly."
No more drama
Kony, based in Austin, Texas, provided both a mobile application development platform (MADP) and mobile backend as a service (MBaaS) technology as part of Telstra's cloud-based implementation. Those offerings included Kony's SAP Gateway connector, which allowed Telstra to build an HR mobile app that could access specific data sources in the human resources system in real time.
"Kony took care of all the back-end drama for us," Dorey said.
That real-time data access was crucial to the project's success, said Steve Ware, Kony's vice president of enterprise engineering. Without it, once an employee submitted a timesheet, an app would continually check the HR system for approval. And the typical Friday afternoon spike in timesheet submissions, with each one generating more pings to the back end, would bog down the system.
"It was just very inefficient and caused a lot of productivity pain," Ware said.
Real-time data access, however, allowed Telstra to implement event-driven push notifications, which are much more scalable. Whenever a certain event happens on the back end, such as a timesheet being approved, it automatically notifies the employee through the app.
As a result, the timesheet submission and approval process -- which used to take 20 minutes a week -- now takes less than five.
More businesses will turn to MADPs as they recognize the benefits of building and deploying mobile apps. Thirty-three percent of enterprises in 2015 had adopted at least one MADP, and that number will rise to 75% by 2020, said research firm Gartner. Kony, which focuses on app development, is one of the market leaders, alongside tech titans Adobe, IBM, Microsoft and Salesforce, according to the 2016 Gartner Magic Quadrant. More than a dozen other vendors also offer MADPs.
HR mobile app lessons learned
MyHR is Telstra's first internal mobile app, and it has grown to attract 10,000 active users. The company started off cautiously; the first release of MyHR provided only pay stub access and leave-request capabilities.
"We kept it quite simple," Dorey said. "I didn't want to fill it with features and guess what people wanted."
Telstra then added the timesheet capabilities in the latest version of the HR mobile app, which came out in 2016.
Still, there is room for improvement. Because MyHR is Telstra's first app, the security team requires stricter controls than for other means of accessing human resources data. The HR department can send pay stubs to employees' unmanaged, personal email accounts, for example. But users who want to access their pay stubs through MyHR must use two-factor authentication, which takes away from some of the app's convenience.
I didn't want to fill it with features and guess what people wanted.

Melissa Doreydigital innovation manager for HR, Telstra
Telstra enforces such policies through its mobile device management (MDM) software from VMware AirWatch.
"The people that haven't downloaded the app, the number-one reason they haven't is because they think the authentication is difficult," Dorey said. "Whether they've tried it or not, there's definitely a bad … thought around our MDM and authentication process. That was the biggest blocker from day one."
To identify potential new features for the app, Telstra relies on Microsoft Yammer, a social collaboration tool. There are 40,000 Yammer users at the company, and they provide regular feedback about the app and their overall HR needs. In turn, HR uses Yammer to keep employees informed about upcoming app releases.
"Right from the beginning, we share what it is we're working on with our employees," Dorey said. "It's not one of those things that we lock down until we launch."
Modern Mobility Innovation Award winner: Telstra's implementation of Kony
The problem: The human resources department at Telstra was overwhelmed with phone calls and emails, and a desktop-based self-service system wasn't cutting it.
The solution: Kony's platform helped Telstra build a mobile app, MyHR, for employees to perform common HR-related tasks.
The innovation: Telstra was laser-focused on users' needs and encouraged employees to spread the word about the app. As a result, 10,000 people now use the app instead of going through the HR call center.
Telstra's Melissa Dorey describes how Kony helped create a new app to solve a pressing human resources problem:
Telstra also holds quarterly meetings with users and conducts in-depth pre-launch testing. Participants then evangelize the app to their colleagues, which helps increase adoption, Dorey said.
"It's been this great snowball effect," she said.
This article originally appeared in the January 2017 issue of the Modern Mobility e-zine.
Dig Deeper on Mobile data, back-end services and infrastructure