Share this item with your network:
Modern Mobility Innovation Awards: Four mobile projects triumph

peshkova - Fotolia
GE enlists Couchbase to enable offline mobile apps across industries
General Electric's implementation of Couchbase is a winner in the Modern Mobility Innovation Awards. The project involved building an offline capability and more for GE's Predix platform.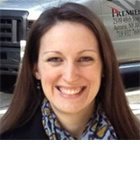 By
General Electric is taking a new, digital-first approach to manufacturing. A big part of the effort is Predix, its platform as a service that allows businesses to build mobile applications for industrial uses.
Organizations use Predix to build apps that help field workers monitor train tracks, tune wind turbines to work together, perform maintenance on oil rigs and tackle other critical tasks in low-connectivity areas. As such, offline access to those apps is paramount. But GE Digital, the arm of the company that runs Predix, faced a major challenge when trying to build that capability into the platform to enable offline mobile apps.
"The field service workers need to be in the right place and have the right information," said Himagiri Mukkamala, GE Digital's head of engineering for Predix. "Offline is important to get the last mile covered."
Enter Couchbase, a software vendor based in Mountain View, Calif. Its NoSQL database for mobile and web app development, called Couchbase Mobile, offered the synchronization capabilities GE needed for offline mobile apps. The software stores data locally on the endpoint when it's offline, then syncs it to the Couchbase Server in the cloud once it's back online.
"GE could have built this themselves," said Wayne Carter, chief architect of mobile at Couchbase. "They have the resources and they have the talent to do that. But they decided that, for them, leaving data management concerns and synchronization concerns … to us and to focus on the core values of their platform was the best approach."
GE Predix platform ducks downtime
Predix not only allows businesses to build mobile apps but also serves as an analytics platform. It collects and evaluates data from applications to ensure that machine operations are up to par and to help workers address problems with machines. The overall goal is to prevent downtime on machines and systems that are often extremely critical, such as aircraft, pipelines and even medical equipment.
All they care about is, 'Can I keep my machines up?'

Himagiri Mukkamalahead of engineering for Predix, GE Digital
"All they care about is, 'Can I keep my machines up?'" Mukkamala said.
A gas turbine, for example, uses air and fuel in a combustion chamber to produce energy that can power jet engines, army tanks and more. A mobile app built on the GE Predix platform can collect data from a gas turbine, send that information to the platform's remote monitoring and diagnostic center, and compare that data to what's expected from the machine. If the temperature or pressure goes above normal levels, for instance, Predix alerts an analyst, who can create a service ticket for a technician at the customer company.
Modern Mobility Innovation Award winner: General Electric's implementation of Couchbase Mobile
The problem: GE needed to build offline capabilities into its Predix platform as a service so customers could develop mobile apps for use in industrial areas with low connectivity.
The solution: GE deployed Couchbase Mobile, a NoSQL database that stores data from mobile apps while they are offline and synchronizes it when the connection is restored.
The innovation: With the help of Couchbase's offline capabilities and integration APIs, Predix analyzes machine data collected from apps and provides actionable information based on customers' back-end systems.
General Electric's Himagiri Mukkamala explains how Couchbase Mobile enhances the Predix platform:
On the technician's end, he or she can pull up information about the mechanical issue right in the mobile app and even take advantage of built-in GPS capabilities to request replacement parts from a nearby vendor.
"Having these in the hands of the mobile field service worker is important," Mukkamala said.
Offline mobile apps: 'Not a very simple thing'
For field workers, the offline component is critical. And more and more companies want mobile apps that can take advantage of offline capabilities, said Jason Wong, research director for app design and development at Gartner.
"The more you can store locally on the device … the better performing the app will be and the better the user experience," he said. "An offline-enabled app is valuable not only when there's a flaky connection, but also in situations where the connection could be slow or when the use case requires rapid engagement -- if you're talking to a customer, for example."
If that gas turbine technician is offline when entering information about a replacement part into the app, for example, Couchbase on Predix will store that data on the mobile device and then send the request to the vendor once the user has connected back to a strong network.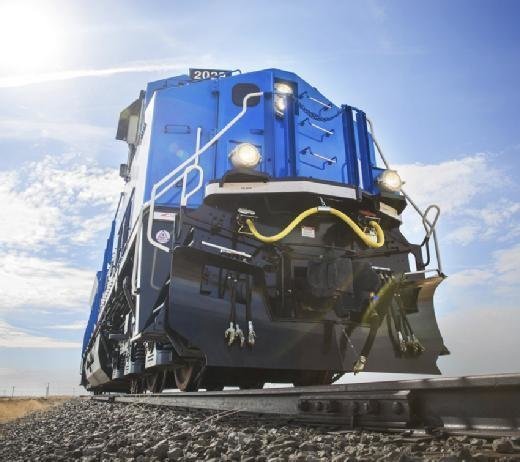 It's common for organizations to outsource the building of offline capabilities into their mobile apps, Wong said.
"It's typically not a very simple thing to do," he said. "[Mobile app development platforms] have very sophisticated rules and data sync engines just for that purpose so that developers don't have to build that logic themselves and have to create additional databases."
Industrial mobile apps also often connect to organizations' enterprise resource planning software and other back-end systems. Couchbase was integral in that area, allowing organizations to write custom logic in Predix to sync data between Couchbase's mobile gateway and their own enterprise systems. GE built the integration component on Predix using Couchbase's APIs.
GE needed Predix to be a central point of aggregation for these systems' data to provide all the information and analytics that customers need from their apps, Mukkamala said.
"It's important to tie it into all the systems," Mukkamala said. "In an ideal world, all of this would be in one large system, but that's not how IT works."
This article originally appeared in the January 2017 issue of the Modern Mobility e-zine.
Dig Deeper on Mobile enterprise application development