Share this item with your network:
SMB mobile strategies hit roadblocks

ras-slava - Fotolia
SMBs face challenges with mobile business strategy
Not every company has the means to dive into enterprise mobility and splurge on pricey services or developers. But there are products that can help SMBs make the mobile transition.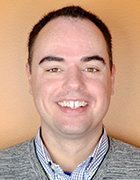 By
When Dominic Namnath started as CIO of a nonprofit 15 years ago, he quickly realized its processes needed a makeover -- in the form of a mobile business strategy.
Tri-Counties Regional Center, a healthcare services provider in Santa Barbara, Calif., had countless paper documents and patient records dating back over 30 years. Roughly 200 employees worked on location visiting patients' homes, and it was inconvenient for them to travel back to the office to complete their tasks.
So began a project to convert all paper documents and forms into digital versions -- work that finally wrapped up last year. Tri-Counties Regional Center employees scanned more than 8 million documents and stored them on Box, the enterprise file sync-and-share service. The organization also deployed custom mobile apps for workers to document patient visits and send digital forms back to the office.
"We couldn't have employees coming back and forth to the office just to file documents," Namnath says.
Because of the nonprofit's small size, it had to be very careful about budgeting for its mobile transition. It had to pay for a large number of employees to scan documents, for the development of custom applications and for ready-made apps such as Box, while maintaining its everyday business operations.
Small businesses typically have to be more conservative with their spending on new technology and initiatives because they can't take the financial hit if it doesn't work out. That's why Tri-Counties Regional Center sets up goals in three-year stages to stay within budget, Namnath says.
"Being a small business, we can't just throw 3 million a year at a problem and hire an army of consultants," Namnath says. "We know what we can accomplish within our budget. All our support is in-house."
To stay within budget, SMBs must also understand why it's important to create a mobile business strategy and what their goals are. Companies often decide to develop mobile apps only because they see other companies doing it, says Jack Gold, principal and founder of J. Gold Associates, a mobile analyst firm in Northborough, Mass.
"That's never a good reason," he says.
Often, SMBs account for the upfront costs of a product, but they may not always plan for operational costs or the cost of a subscription over time, Gold says. For example, if an employee has a company-owned device and often uses cellular data rather than connecting to Wi-Fi, this will eat into the company's data plan and cost the business money.
"That's a common mistake," Gold says. "Understand how much data you are going to use. You have to understand that cost."
Tri-Counties Regional Center's document-scanning process took as long as it did because some workers resisted change and used inconsistent methods to file documents, and managers wasted time focusing on details such as removing duplicate copies -- something they could have handled after the scanning process was complete, Namnath says. Still, once early adopters saw how easy it was to access digital documents on their PCs and mobile devices, they welcomed the change, he says.
The custom mobile app for onsite workers, in particular, was an eye-opener. With the app, employees can record interviews through their personal smartphones' microphones, fill out forms through dictation and search for digital documents in their records. Workers also use DocuSign, which allows them to enter signatures on mobile forms. The nonprofit hired a third-party development firm to design and build the app, which took about three months, and then used in-house developers to write the back-end code so the software could access digital archives.
EMM vendors court SMBs
Mobile security and compliance are big issues for SMBs, which may not have the capital to overcome a major data breach.
"You have to worry about information security even though you're a small business -- probably more so," says Michael Finneran, mobile analyst at dBrn Associates in Hewlett Neck, N.Y. "[With BYOD], employees have access to company information on their phones, and people who leave the company can take god knows what with them."
Being a small business, we can't just throw 3 million a year at a problem and hire an army of consultants.

Dominic NamnathTri-Counties Regional Center
For instance, Tri-Counties Regional Center uses Box to secure its files and comply with the Health Insurance Portability and Accountability Act, which governs the protection of patient information.
Another problem is that most SMBs do not invest in enterprise mobility management (EMM) or even its most basic component, mobile device management (MDM), Finneran says. To help spur adoption, some EMM vendors have started offering more affordable versions of their software that include the basic features smaller businesses need.
VMware AirWatch in August released an SMB-focused, cloud-based version of its platform called AirWatch Express, which offers basic management features such as remote wipe. The Express edition starts at $2.50 per user per month, compared with $4.33 per user per month for AirWatch's typical entry-level model. A simplified cloud-based product, AirWatch Express lets IT onboard users in only a few minutes, the company says. The software asks basic questions about the devices, such as which operating systems and email apps they use, and then sets up the appropriate policies to secure the apps and devices.
Other options geared toward SMBs include SimpleMDM and MobileIron Cloud. SimpleMDM allows companies to quickly enroll Apple iOS devices via a web-based interface, and it provides location tracking, the ability to set policies around app and data access, and remote lock and wipe. Customers can manage devices for $2 each per month. Their first five devices are free. MobileIron Cloud offers similarly fast onboarding and allows IT to create security policies for email, Wi-Fi, VPN and more. The software also offers the ability to remotely wipe business data.
With so many EMM vendors in the market, it's not always easy for SMBs to find the right one, says Douglas Grosfield, president and CEO of Five Nines IT Solutions, an IT consultancy in Kitchener, Ont. SMBs face the challenge of finding software that integrates with their existing systems, plus the budget restrictions that could prevent them from affording the software at the top of their list.
"Keep it simple, do your research, and invest in a vendor who has true end-to-end protection rather than investing in too many different vendors whose products don't work well together," he says.
This article originally appeared in the September issue of the Modern Mobility e-zine.
Next Steps
How SMBs benefit from a mobility strategy
Where MDM fits in a mobility strategy
How to evaluate enterprise mobility needs
Dig Deeper on Enterprise mobility strategy and policy