Share this item with your network:
Will 2-in-1 devices finally disrupt the enterprise?

alphaspirit - Fotolia
Rapid mobile app development to 'unleash' enterprise dev
Gartner analyst Jason Wong tells SearchMobileComputing that rapid mobile app development tools are a growing trend in the enterprise with many benefits for app dev.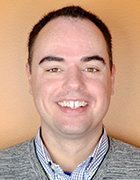 By
Many organizations have yet to build their own apps because of the scarcity of developer talent and the extra expense it requires. Rapid mobile app development platforms can help lighten that burden.
Rapid mobile app development (RMAD) provides low- and even no-code tools to build mobile applications. RMAD tools are available in a variety of products, from application refactoring software to larger mobile app development platforms to offerings from large enterprise tech vendors such as Salesforce Lightning App Builder and Microsoft PowerApps.
RMAD adoption is growing in the enterprise, because it has the potential to "unleash app dev in a big way," says Jason Wong, principal research analyst at Gartner.
Here, Wong explains how RMAD will improve enterprise app development and discusses other recent happenings in the market, including IBM's Bluemix support for Apple's Swift language and Microsoft's acquisition of Xamarin.
What does modern mobility mean to you?
Wong: Modern mobility is a user-centric approach to the mobile experience and takes into account context across multiple channels and interaction surfaces. Many people say that mobile [experiences] will become … embedded into applications, but I see it as modern mobility being so essential that it is immediately noticeable if not done right, such as still having app silos or the inability to deliver insights at the right moment.
Where is app development headed?
Wong: [Gartner predicts] by 2020, 70% of enterprise mobile apps will be developed without IT involvement. IT becomes an enabler, but not the one actually doing it.
How big of a challenge is the lack of available app developer talent?
Wong: It's still an issue for a lot of companies. This is why cross-platform tools are very important and why rapid mobile app development is such an important trend.
It might just be a starting point in some cases to build the scaffolding of the app and the user interface components before passing to a developer to build the front-end and back-end integration. We are seeing a more widespread approach of that use case.
How do RMAD platforms help IT?
Wong: If IT embraces this and is not fearful of this and they have the right process of involving their business stakeholders and creating the governance of how and when to use these tools, they can foster citizen development of apps. IT has control and visibility in the back end, but on the front end it can be consumed in low-code tools. That will unleash app dev in a big way. If marketing wants to run a campaign, they can quickly build a micro app or [human resources] could do it for entry campaigns or other cases.
Why is Swift growing and what is its future?
Wong: Swift is definitely an interesting technology, especially now that it's open source. Even before then it was one of the fastest-growing languages of all time. In terms of programmers using it for projects, it's pretty highly ranked.
Developers won't have to think of an iOS-first or Android-first approach.
What IBM is doing is pretty interesting. They are … making it a language that can add scalability and critical features that can run on the server side. That is something that developers are pretty excited about because to get the front end and the back end on the same language is pretty big. Java has that.
We also see Google evaluating Swift to make apps on Android. That could make Swift a cross-platform language down the line.
How useful is Xamarin and what does it do for Microsoft?
Wong: Their strategy is to get developers to build for Windows on Xamarin and get the benefit of also building for iOS and Android while they're at it. Developers won't have to think of an iOS-first or Android-first approach. They can think more agnostically.
Xamarin wasn't all that expensive in the platform space. They were a developer license for a few thousand dollars a year. This is a bonus. The real value is the integration of the rest of [Microsoft's developer suite] Visual Studio Team Services to leverage that stack for DevOps, in-app analytics, Xamarin Insights analytics tools. All those things are very complementary and enhance Microsoft's position.
What other trends are you seeing around mobile app development?
Wong: The coupling of larger platforms, so they are more open to supporting a wide variety of front-end development tools.
We will see more bots that are microservices that have machine-learning algorithms and they will be utilized in apps. The value will be there for enterprises because there is so much data.
This article originally appeared in the June issue of the Modern Mobility e-zine.
Dig Deeper on Mobile enterprise application development