Share this item with your network:
Will 2-in-1 devices finally disrupt the enterprise?

oporkka - Fotolia
Hybrid devices stake their claim in the enterprise
Two-in-one hybrid devices are making inroads in the enterprise where experts say they've evolved enough to replace laptops.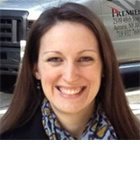 By
Executives at Millar, a medical instruments manufacturer, often work from home or on the road. However, their company-provided Asus laptops just didn't cut it when it came to portability and flexibility -- and it hurt their productivity.
In response, the IT department supplied about a dozen high-level execs with Microsoft Surface Pro 3 and 4 devices. The tablet/PC hybrid devices run Windows 10 -- a must for Millar -- which relies heavily on Windows applications. The lightweight form factor, long battery life and removable keyboard were other strong factors in the decision, says Steven Powers, Millar's IT manager.
"It works just as well as a normal desktop PC does," Powers says. "It's really a great device. It's smooth, it's quiet, it does what it needs to do. It's very efficient."
Even in the office, the Surface Pros serve as complete PC replacements. The 12- and 12.3-inch screens of the Pro 3 and 4, respectively, are a tad small for execs when they're at their desks, so most use docking stations to connect to larger monitors and traditional keyboards. Once workers leave their desks, they simply undock their devices and use them on the go.
"When it's in your backpack, you hardly know it's there," Powers says.
IT even added a capability that doesn't come out of the box. Some executives began using Surface Pen styluses to write on their screens, so IT used a free program called AutoHotkey to take that one step further: With just two lines of code, Powers says, IT configured the Pen to work as a clicker to change PowerPoint slides -- a big advantage for users giving presentations on the road.
Behind the 2-in-1 surge
Millar's story is increasingly common. Worldwide shipments of 2-in-1 PC/tablets in the commercial sector (which includes SMBs, enterprise, government and education) climbed from 2.1 million units in 2014 to 3.5 million in 2015, with a projection of 7.3 million this year, according to IDC.
Two-in-one devices such as the Surface Pro have touchscreens and can act as tablets, but they also come with physical keyboards to provide a more traditional PC experience. Plus, they're hip.
"It's the new high-level exec bling, the new it thing to have," says Joseph Byer, an IT architect at Softchoice, a consultancy and hardware reseller based in Toronto.
It's the new high-level exec bling, the new it thing to have.

Joseph ByerIT architect, Softchoice
Growing 2-in-1 use cases are in verticals such as healthcare and on traveling sales teams, says Michael Wolf, director of technology at KPMG US, a professional services firm based in New York. A sales representative, for instance, would benefit from using a 2-in-1 like a clipboard while standing with a customer -- a less intrusive setup than a laptop.
The Surface is the most popular 2-in-1 tablet in the enterprise right now, says Jitesh Ubrani, senior research analyst at IDC. But there are plenty of other 2-in-1 vendors itching to disrupt businesses, including Dell, HP Inc., Lenovo, RCA, Samsung and Huawei.
Apple's iPad Pro is harder to place in the scheme of 2-in-1s. The company bills the device as offering "personal computing for the modern world," but it doesn't have quite the PC-like functionality of other hybrids. Sure, the iPad Pro has Microsoft Office apps and an optional keyboard, but it's missing the common denominator most other hybrid devices share: the fact that they run Windows.
Can 2-in-1s really replace laptops?
At Millar, the medical manufacturer, IT administrators were familiar with the Windows deployment and management process, making 2-in-1s an easy sell, Powers says.
Windows is the main reason these devices can serve as laptop replacements, because IT and end users alike are long accustomed to the OS. After the missteps of Windows 8, Microsoft seems to have found a good balance between the mobile and desktop user experiences in Windows 10. These improvements have pushed hybrid device vendors to improve their hardware to the point where their devices are viable laptop replacements, Byer says.
"The hardware is really starting to come to fruition now because of the software, specifically Windows 10," he says. "They're powerful enough. Some of these systems have core i5 and i7s in them. That's definitely enough horsepower to get through the work day."
The number of IT pros who plan to upgrade to Windows 10 grew from 13.9% last year to 40.6% this year, according to the TechTarget 2016 IT Priorities Survey.
"Windows 8 and 8.1 started the trend, but they didn't really have any traction back then, especially in the enterprise," Ubrani says. "With Windows 10, we're seeing that change quite a bit. There's been a lot of interest from the enterprise."
In fact, the Surface Pros with Windows 10 were especially easy to deploy, because Microsoft made some improvements to the setup procedures, Powers says. Plus, the tablets easily integrated with Millar's existing device administration software, Goverlan, allowing IT to manage all the company's desktops and 2-in-1s from one system. The platform lets administrators log in to devices and install Windows updates, check for viruses, provide remote control support and more.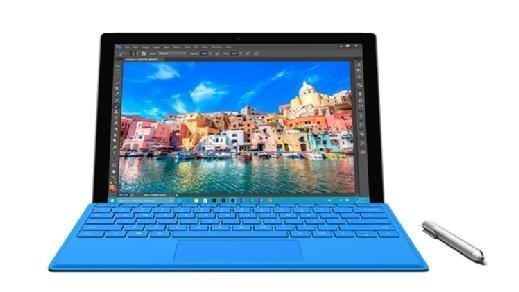 But these devices' reliance on the Windows desktop interface can be a detriment to 2-in-1s, which should also be able to replace a mobile device, Wolf says. Many of the apps for specific verticals, such as healthcare, aren't caught up to the hybrid interface yet; they're focused too much on the desktop experience, he says.
"They haven't kind of bridged the movement from a really nice touch-enabled laptop with a great battery life to a transformative device, because they're still being used like laptops," Wolf says. "The industry is still trying to figure out where [2-in-1s] really fit in."
On the flip side, experts say the iPad Pro is still too much of a consumer mobile device to suit enterprise 2-in-1 needs. Apple released its first iPad Pro, aimed at businesses -- 12.9-inch screen, 4 GB RAM, 2.24 GHz dual-core 64-bit ARM processor, with a host of new productivity apps to match -- in November 2015. The company added a 9.7-inch version this March.
"Their primary focus seems to be design as opposed to functionality," Ubrani says. "I suspect that will change in the next iterations, but for now, that's something that is holding them back."
For instance, the iPad Pro keyboard only attaches at one angle, and the Apple App Store just doesn't have as many desktop-friendly apps as the Windows Store does for 2-in-1s.
Still, "the types of employees an iPad Pro is being deployed to are not your regular office desk workers," Ubrani says. "It's more people [completely] on the go."
All aboard the bandwagon?
In the meantime, it's the specter of Apple that makes it harder for businesses to keep pace with the releases of 2-in-1s, Byer says. The consumer giant is known for releasing new versions of its devices once every year, and competitors have started to follow suit. For organizations that want to deploy and maintain hybrid tablets the same way they did with desktops, it's hard to keep up.
Plus, many organizations are locked into hardware contracts that prevent them from adopting 2-in-1s right away. IT departments also tend to take plenty of time testing new hardware and ensuring software compatibility before deploying.
"We don't expect the enterprise to hop on the bandwagon immediately," Ubrani says. "It's probably a slower ramp up that will take place over the next few years."
At Millar, the IT department doesn't have any plans to expand its deployment of Surface Pro 3 and 4 tablets beyond the executives currently using them. There would be no benefit to their other office workers who don't require mobile or remote access, Powers says. But as for the user response from those Surface-surfing execs?
"Positive so far," he says. "Everybody really seems to like them."
This article originally appeared in the June issue of the Modern Mobility e-zine.