Share this item with your network:
How a mobile center of excellence can jumpstart your strategy

Fotolia
News
Stay informed about the latest enterprise technology news and product updates.
Citrix CEO Kirill Tatarinov talks challenges, vision
Citrix's new chief executive speaks on a future where Windows isn't the only game in town.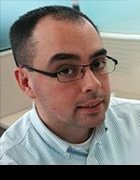 By
Kirill Tatarinov took over as Citrix CEO following a long period of uncertainty about the company's future.
Activist investors pressured Citrix to sell off products that weren't core to its business. The company reportedly explored a sale. And longtime Citrix CEO Mark Templeton, who'd announced his retirement but planned to stay on until a successor was named, abruptly departed.
Interim CEO Robert Calderoni eventually led Citrix through a major restructuring, eliminating 1,000 positions and spinning off the GoTo line of online meeting and collaboration software. In January, Citrix named Tatarinov, the former head of Microsoft Dynamics, as its new chief executive.
As Citrix's annual user conference, Synergy, approaches, Tatarinov spoke about the company's future with him at the helm.
What does modern mobility mean to you?
Tatarinov: An empowered workforce where people put devices to work and where people can fully leverage the power of access.
What are the biggest challenges facing Citrix and what are your plans to address them?
Tatarinov: Citrix is a company in transformation. We announced our restructuring plans back in November. They were really well received by the industry and our people. We refocused on a strategy of secure delivery of apps and data. Now the company is ready for the next phase. We need to give our products more growth, give our focused strategy more attention.
Citrix's products have historically been tied to Microsoft Windows. Now that there are so many more operating systems in use, how does that change your value proposition?
Tatarinov: The change is very pronounced. This is about any device on any network, anywhere. We know that people bring a broad variety of devices to work, and our job is to enable that.
What does XenMobile offer that makes it the right choice over competing enterprise mobility management products?
Tatarinov: First and foremost, its emphasis on mobile application management. People want to … use the same device for their personal life and their professional life, which puts organizations in a very delicate situation. On one hand, they want to empower these people. On the other hand, they need to protect corporate assets. That's the job of mobile application management.
People bring a broad variety of devices to work, and our job is to enable that.
What contributes to XenMobile is our ShareFile technology and our Netscaler technology. One particularly unique scenario that Netscaler enables … is micro-VPN. It's the ability to have a secure channel per individual app, versus the entire device.
How will the company be different under your leadership as Citrix CEO?
Tatarinov: We want Citrix to be more united. And we want to continue the journey that we've already started on, refocusing how products in our portfolio contribute to the overall company strategy.
We want Citrix to continue to be excellent with our customers. It's a tremendously loyal group of 400,000 organizations that rely on Citrix every day. I want us to … serve more organizations. There's so much more we can do.
What's your favorite movie?
Tatarinov: To be honest, I don't have much time for movies these days. But one I watched that was fun was Interstellar. The one movie that I go back to is Once Upon a Time in America.
What's the best meal you can cook?
Tatarinov: Steak. Medium-rare.
If you could travel anywhere in the world, where would you go?
Tatarinov: Sydney. I lived there for three years. That's where I founded Patrol Software, and that's where my parents live.
This article originally appeared in the May issue of the Modern Mobility e-zine.
Dig Deeper on EMM tools | Enterprise mobility management technology