Share this item with your network:
How a mobile center of excellence can jumpstart your strategy

bloomua - Fotolia
IT pros awash with options for mobile certifications
More mobile certifications are coming out of the woodwork, giving IT pros a chance to develop their skills in everything from EMM products to mobile strategy.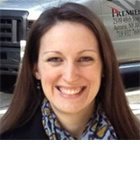 By
There are plenty of professional certifications available to IT administrators, but one subject area is just now gaining critical mass: mobility.
IT certifications recognize a person's proficiency with a specific technology or with a certain product line. The networking field alone is so complex it offers more than 50 certifications, including 27 from one vendor, Cisco. Most IT certifications require candidates to take an exam and a training course with in-person instructors, product labs and webinars. Some also require people to meet other prerequisites, such as having a certain amount of hands-on experience or obtaining other certs. And of course, there's usually a fee.
Mobility credentials have started cropping up over the past three to five years, particularly as more vendors join this market. To build IT pros' mobile chops, certifications cover topics such as BYOD policy development, Wi-Fi administration, mobile application and device management and even the Internet of Things management.
Major enterprise mobility vendors now offer product-specific credentials, such as VMware's AirWatch Enterprise Mobility Expert and the Citrix Certified Professional -- Mobility. Some vendors' certifications even branch off into vertical-specific classes, such as one that candidates can take to earn AirWatch's Enterprise Mobility K12 Education accreditation.
One of the widest-spanning certification providers is the Computing Technology Industry Association (CompTIA), a nonprofit that offers vendor-neutral IT training and credentials, now including one called Mobility Plus. Forty-four percent of businesses say there's a major gap between the mobile expertise of their IT staff and the amount of knowledge required to support a mobility initiative, according to CompTIA.
Mobility requires certification providers to constantly update their training courses and exams.
Given that end-user computing introduces a variety of remote connectivity concerns, mobile credentials tend to emphasize networking -- CompTIA's Mobility+ suggests candidates get their networking certification first -- and security. Take the Certified Mobile Device Security Professional (CMDSP), another vendor-neutral certification, for example. Launched in 2012, it requires a two-day training course to build knowledge around mobile devices and OSes, connectivity, strategy and security requirements. The course culminates in a 75-question test.
Like many areas of IT, mobility is a quickly evolving field, requiring certification providers to constantly update their training courses and exams. CMDSP-holders have to sit for the exam every three years to renew the credential, for example. The instructor manual and student guide are updated every six months, and the test questions are updated every nine to 12 months, said Peter Coddington, president and founding member of the CMDSP organization.
"We set it up that way to give the credential rigor and respectability so employers know that individuals that have it can run mobility programs," he said.
The price tags can certainly be rigorous for certification seekers: The CompTIA and CMDSP programs cost $277 and $395, respectively. But that pricing is a far cry from some vendors' training courses: Students cough up around $5,000 for Citrix's class on deploying XenMobile. Employers sometimes cover costs for their workers, but whatever their paths are, it's worth it to gain critical knowledge that helps organizations better design, implement and manage enterprise mobility products and policies.
This article originally appeared in the May issue of the Modern Mobility e-zine.
Dig Deeper on Enterprise mobility strategy and policy