Share this item with your network:
How a mobile center of excellence can jumpstart your strategy

oporkka - Fotolia
IT shops make mobile centers of excellence a priority
A mobile center of excellence makes mobility top line and puts all stakeholders within an organization on the same page.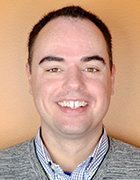 By
Three years ago, Mike Baca wanted his company's mobile apps to have more consumer-like interfaces and to enable better interactions between employees and customers. But his organization, pharmaceutical distributor AmerisourceBergen, was just beginning to wrestle with BYOD.
"There were opportunities that we weren't reaping," said Baca, the director of customer mobile solutions at the time. "We had discussions around mobility, and our CIO understood we needed to up our game a little bit. No one pictured where this could go."
The company dedicated resources and staff to focus on mobility. Those efforts led to the creation of a 12-person mobile center of excellence (MCOE), of which Baca is now the director.
As enterprise mobility matures, businesses are starting to form these kinds of more structured mobile strategy groups. An MCOE is a team of people who plan, implement and oversee the best possible approach to supporting mobile employees in the workplace. Members of an MCOE conduct research on industry trends to find the best technology to fit their business, and they offer support and guidance around best practices for using these technologies.
The MCOE at AmerisourceBergen now includes two analysts who keep tabs on the mobility market to find the best strategies, hardware and software for the company. AmerisourceBergen funds the MCOE through the IT budget, and management assigns projects to the group to keep making business processes more mobile-friendly.
Because many of these projects involve app development, the MCOE also includes developers who build internal and customer-facing apps. One such app, My GNP, sends patients notifications when it's time to refill prescriptions and lets patients request those refills by taking a picture of the medication bottle's barcode.
"A lot of work and a big investment"
Businesses that aren't sure how to create a mobile center of excellence can get help from IT consultancies and professional services firms. Still, company representatives should be heavily involved in overseeing an MCOE, said Jack Gold, principal and founder of J. Gold Associates, a mobile analyst firm in Northborough, Mass.
"It's like fixing your house," he said. "You won't put your own siding on your house, but you will be there every day to make sure it's done right."
Mobiquity, a mobile software and services provider in Boston, has helped 50 companies with the process. The firm takes the lead on assigning MCOE member roles, is involved in the hiring and interviewing process, and even participates in the group once it's in place.
The up-front costs of creating a mobile center of excellence often scare off organizations, said Ty Rollin, Mobiquity CIO and CTO. Businesses may need to spend on mobile infrastructure, software, security, new hires and more, he said.
"People get petrified of the initial build," he added.
The user experience is a competency that most IT-driven organizations have never had.

Ty RollinMobiquity
It may be easier for large companies such as AmerisourceBergen, which is 16th on the Fortune 500, to bankroll an expansive MCOE than it is for smaller businesses. Not every company has the capital to afford a whole new department, which is why the definition of a mobile center of excellence is rather loose, said John Jackson, program vice president at IDC in Framingham, Mass.
"They can range from just one person to a fairly large team," Jackson said. "The structure of the MCOE has to fit your company. If you're a small company, then maybe it's one individual and it's not even their full-time job."
But the more an organization invests in an MCOE, the more it will get out of it, he added.
"If you are serious about it, you have to allocate resources, including budget and people," he said.
Once companies decide they can afford an MCOE, they need to establish its goals. That's step one for Kony, an Austin-based mobile app development platform (MADP) provider that started a consultancy to help businesses implement MCOEs.
If organizations are simply enamored with the idea of an MCOE but don't have a clear proposal of what they want to accomplish, it may fail -- especially if the budget takes away from other areas of the business, said Burley Kawasaki, senior vice president of platforms at Kony.
"Setting up a COE can be a lot of work and be a big investment," he said. "It can cause internal strife in other areas of your business at first. You're going to have to make some tradeoffs, as you don't have infinite budget."
Developers, designers and department heads
Deciding who will be part of a mobile center of excellence is a complex task. Mobile app developers and IT directors are common parts of an MCOE, while full-time analysts are also hired to the company. The analysts ultimately keep up with the latest trends and technology releases in order to find new technologies that might fit well with their business. A company may decide to outsource some of these positions, such as an analyst, and hire a consultancy to work closely with the MCOE.
Developers are extremely important, but it's a challenge to hire them because their skills are in high demand and are not widely available, Baca said. One tool AmerisourceBergen uses to counteract this problem is Xamarin, an MADP that Microsoft acquired earlier this year. It allows developers to make an app for one mobile operating system and then easily port it to others. This approach means the MCOE needs fewer developers for a single project, and the developers have more time to spend on other projects, Baca said.
A user experience designer is also a necessity for an MCOE, he said.
"We can't do without this role," he added. "We first started developing apps and arguing over how they should look. Having this designer with a taste of what is trending has cut down on a lot of that."
Designers are so critical because a quality user interface is the focal point of today's enterprise mobile apps, Rollin said. If an app isn't perfect on day one, it's easy for the user to delete it and never use it again.
"The user experience is a competency that most IT-driven organizations have never had," Rollin said. "We try and arm any center of excellence with that competency, so they won't build something that people won't use."
There are other roles an MCOE needs that may not seem quite as obvious. Representatives of major departments such as human resources and legal are important, Gold said. It's also a good idea to have a mixture of personalities represented, Jackson said.
"You want to mix your curmudgeon IT person with your nonlinear-thinking millennial, and want the voice of the end user represented," he said. "Otherwise this becomes an extension of IT that's not as effective as it should be."
People have the power
No matter who is involved, a mobile center of excellence needs to have authority granted from upper management, Gold said.
"If management doesn't empower them, then they are just meeting as a club rather than carrying any weight," he said. "They'll just … get ignored by the rest of the company."
And for the MCOE to really take off, team members have to act fast and not be discouraged by failure, Baca said. If an idea doesn't work out, it's important to fail quickly and move on to the next idea.
"You have to jump in, be agile and nimble and make good decisions," Baca said. "The worst thing you can do is just pick the best platform you want to implement and wait a while, because in 12 months it might end up not being a good fit, or another will leapfrog it."
Ramin Edmond is a news writer in TechTarget's End-User Computing Media Group. Follow him on Twitter: @TheRealRamin.
This article originally appeared in the May issue of the Modern Mobility e-zine.
Dig Deeper on Enterprise mobility strategy and policy