Share this item with your network:
App dev tools strengthen Amazon mobility market play

oporkka - Fotolia
News
Stay informed about the latest enterprise technology news and product updates.
IBM mobility gets serious with two developing partnerships
Two major partnerships show Big Blue is all in on enterprise mobility. One brings Apple's Swift language into cloud app development, and the other promotes management standards.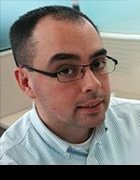 By
Don't look now, but IBM is taking major steps in the enterprise mobility market -- with and without its marquee partner, Apple.
The at-times underwhelming partnership between Big Blue and Apple picked up steam at the end of last year, when the companies finally reached their goal of creating 100 industry-specific iOS apps for businesses. Now they're building on that momentum with a plan to bring iOS development to the cloud. IBM has also teamed up with some of its competitors in a bid to simplify mobile application management (MAM).
Swift uptake
IBM's new support for Apple's Swift programming language on its platform as a service, Bluemix, is important for a few reasons. It will make it easier for existing Bluemix customers to try their hands at developing iOS apps. That's something several attendees at February's IBM InterConnect conference, where the companies announced the news, said they were looking forward to.
There's no vendor that can manage every app an organization needs.
Bluemix support for Swift will also make it possible for developers to create server-based apps, not just native iOS apps, using the language. That could further increase the popularity of Swift, which already has more than 10 million users, IBM and Apple said.
Yes, MAM
On the enterprise mobility management (EMM) front, IBM is one of four vendors behind a new push to create standards for MAM.
MAM gives IT more granular control over enterprise mobile apps and their data, and it keeps IT out of the personal apps and data on a user's device. The problem is MAM requires access to an app's code. Developers, naturally, are reluctant to provide this access, and when they do, they typically don't do it for every MAM vendor. As a result, there's no vendor that can manage every app an organization needs, and that has stifled MAM adoption.
IBM, VMware AirWatch, MobileIron and JAMF Software have created the AppConfig Community to try and change that. They will work with developers to promote the use of software development kits that are compatible with the built-in MAM features of iOS (and later, Android and Windows 10). The vendors have also released a standardized configuration profile for managed iOS apps.
There are some downsides. Several other leading EMM vendors, including BlackBerry, Microsoft, Citrix and SAP, are not participating, so the MAM market will still have its fair share of fragmentation. Also, the AppConfig Community is only focused on devices' built-in features, and there's a lot more to MAM than that.
This article originally appeared in the April issue of the Modern Mobility e-zine.
Next Steps
Understand how IBM's MobileFirst EMM platform works
Learn more about IBM and Apple's partnership
Read why IT pros were disappointed in IBM-Apple updates last year
IBM's PaaS offers something for projects of any size
Dig Deeper on EMM tools | Enterprise mobility management technology