Share this item with your network:
As the BYOD trend fades, a more holistic approach emerges

chris - Fotolia
Box partnerships help it run with the big dogs
Box's new CSO sounds off on why the company has integrated its platform with the likes of Microsoft and Apple, and where Box stands in the file-sharing market.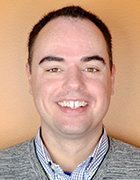 By
As more businesses explore the crowded cloud storage and file-sharing market, Box is trying to stand out by teaming up with some enterprise heavyweights.
Its BoxWorks conference in September showcased the company's partnerships with some of the biggest names in the industry, including Microsoft and IBM. And in keynotes with Apple CEO Tim Cook and Cisco executive chairman John Chambers, Box pushed its vision of bringing content stored on its platform to any application.
A new leader driving that vision is Jeetu Patel, Box's chief strategy officer. Hired in August, he was CEO of Box rival Syncplicity until EMC sold the company in July to a private equity firm. Here, Patel shares his views of his new company, the growth Box has achieved so far and how Box partnerships can benefit enterprise customers.
Why should businesses use Box rather than larger vendors?
We're at that critical mass of scale, where 52% of the Fortune 500 are actually using us. We've got 50,000 customers, 5 billion API calls that are happening in third-party apps a month, 50,000 developers and 40 million users. We should no longer be considered someone who is not a significant player in the market.
How has BoxWorks evolved?
People gravitate to these things when it's not just a shameless pitch on products, and it's more about [how] we are collectively changing the world to be a better place with technology. The nice part about Silicon Valley … is people want to help each other out and be successful. The fact that Microsoft, Apple and IBM were all on our panel is an illustration of that. We want Apple to sell a lot of devices, and we want Apple to go out and solve problems that they are really good at. IBM wants us to solve problems that we are really good at and vice versa.
What is Box doing to separate itself from the competition?
The nice part about Silicon Valley … is people want to help each other out and be successful.

Jeetu Patelchief strategy officer, Box
You have to be very customer-focused rather than competition-focused. If you add meaningful, sustained value for customers, competition is almost irrelevant. Looking at some of our competitors in the EFSS [enterprise file sync and share] space, a lot of them are focused on consumer apps. The kind of application experiences we're building and the kinds of problems we're trying to solve are very focused on the enterprise.
How important are Box partnerships with Apple, Microsoft and IBM to its business?
I go back to the value it creates for the customer. Does it create value for the customer when we integrate [with] Microsoft? If I'm using Office, I don't want to have to go in and out of different applications I'm using. We want to make sure that people can work with Box content in whatever application they're working in. As long as we keep our minds focused on creating success for the user, we'll come out ahead, rather than focusing on the business metrics.
What is something you didn't know about Box that you've learned since joining the company?
The biggest surprise was when you walk around the company, the energy in the offices feels like a startup. It's really hard to maintain that for a decade. Of all the things that [CEO Aaron Levie] and the team have done, that's probably the one that deserves the most amount of credit. This is a people business, and typically people do great things when they are excited.
This article originally appeared in the November/December issue of the Modern Mobility e-zine.
Dig Deeper on Mobile data, back-end services and infrastructure