Share this item with your network:
As the BYOD trend fades, a more holistic approach emerges

Paulista - Fotolia
News
Stay informed about the latest enterprise technology news and product updates.
Businesses move beyond the BYOD model
Enterprise mobility is no longer about just supporting employees' personal devices. Organizations are taking steps beyond adopting the BYOD model to embrace content and data management.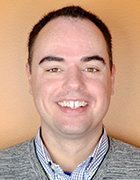 By
When employees began bringing their own smartphones to work, IT admins hoped it would improve productivity and user satisfaction. It did, for the most part, but the BYOD trend also brought unforeseen consequences.
The smartphone market exploded, followed by the tablet market with Apple's 2010 release of the iPad. Consumers wanted to bring all these devices into the workplace, and that created real problems for IT.
"The chaos of all the devices … That erased [the benefits that were] supposed to happen with BYOD," said Jack Narcotta, industry analyst at Technology Business Research.
As enterprise mobility has evolved, the focus on supporting users' personal devices has faded away. Companies today need more holistic strategies than just the BYOD model, and IT has more to deal with behind the scenes, from security to application and content management.
So many devices, so little time
The mobile market really began to take off four years ago. The entire smartphone market grew by more than 61% in 2011, and iPad shipments increased by 84% in 2012, according to IDC.
The variety of mobile operating systems and devices in use poses challenges for IT admins, many of whom are not used to managing different platforms from so many different vendors. With desktop PCs, IT usually deals with just one version of the same OS (typically Windows), running on similar hardware. And there's a unified migration during which the entire company upgrades to a new version all at once or in planned phases.
This controlled process doesn't happen in the BYOD era, with employees using many different devices running various operating systems, all with their own upgrade and update cycles. Manufacturers and wireless carriers push new versions directly to users, bypassing IT unless mobile device management is in place -- which it often isn't, because employees don't want employers having that level of control over their personal smartphones and tablets.
The Android ecosystem can be especially problematic because of fragmentation. The most recent version, Android 6.0 Marshmallow, was only available for a handful of devices upon its October release. Just 23.5% of devices active on the Google Play store use a version of Android 5.0 Lollipop, which was released a year ago, according to Google's Android developer resources. Nearly 39% still run 2013's Android 4.4 KitKat, and Jellybean, which is three years old, accounts for more than 30% of the Android market.
New mobile OS versions are often very different from their predecessors. That means IT and users alike could require training on new features, and some apps -- especially legacy or custom applications -- may not run properly on updated operating systems, Narcotta said.
To combat these issues, many IT departments that support a BYOD model will limit their support to specific devices running specific OS versions. There are also ways to address incompatibility problems on the development side by using modern mobile app development platforms, which can help write one version of an app for several different versions of an OS, said Chris Hazelton, research director at 451 Research.
IT has more to deal with behind the scenes, from security to application and content management.
IT admins can also turn to enterprise mobility management (EMM) tools to regain control of corporate content on users' devices.
"We have to make sure that all the BYOD devices … aren't going to compromise company security," said Scott Nguyen, associate director of IT at Halozyme Therapeutics, a biotechnology company in San Diego.
EMM can help ensure security by giving IT more granular control over how -- and even when and where -- users can access corporate applications and data from mobile devices. Corporate app stores, which can be part of EMM platforms but are also available separately, allow IT to make approved enterprise apps available to users, monitor their usage and push updates to keep all users' apps on the same page.
Despite the challenges BYOD presents, employees will continue to bring their devices to work -- and they'll likely start bringing more. Today, there are about three connected devices per person, but that number will grow to almost six by 2020, according to ABI Research.
Many of those devices will find their way into the business world, forcing IT to completely transform its traditionally device-centric management approach.
"IT needs to focus on securing its data," said Sean Ginevan, senior director of strategy at EMM provider MobileIron.
To improve management and security today, enterprise mobility strategies should focus more closely on applications and files. Enterprise file sync-and-share services, such as Box, allow IT to control what files employees can access in the cloud and how they can share that content.
"Tools like Box allow us to open that up a little bit more with no data being stored locally," said Dominic Namnath, CIO at Tri-Counties Regional Center, a nonprofit organization in Santa Barbara, Calif. "That's a huge difference for us from a security standpoint."
There are three big questions business and IT leaders should focus on to round out their mobile strategies beyond the BYOD model, Ginevan said: What type of data will make workers more productive by having mobile access to it? What are the security implications of that access? And what model makes sense for providing that access?
For many organizations today, that model no longer relies solely on BYOD. Instead, it's a holistic strategy that encompasses corporate-approved app access, enterprise content management and EMM to help companies meet their security needs.
RAMIN EDMOND is a news writer in TechTarget's End-User Computing Media Group. Follow him on Twitter: @TheRealRamin.
This article originally appeared in the November/December issue of the Modern Mobility e-zine.
Next Steps
Benefits and challenges of BYOD: A handy guide
How to get upper management involved in BYOD
Learn BYOD pros and cons
Dig Deeper on Enterprise mobility strategy and policy