News
Stay informed about the latest enterprise technology news and product updates.
AirWatch CEO addresses IT concerns, discloses VMware EUC plans
John Marshall offers up some details of the VMware EUC roadmap, including how his company's mobility management products will integrate with Horizon.
AirWatch has officially been part of the VMware family for over a month now, but specifics on how it will be integrated into VMware's portfolio have been sparse.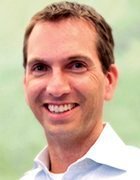 Airwatch customers have expressed their concern, with some wondering what will become of the products and support they expect from the enterprise mobility management (EMM) company that VMware, Inc. acquired for $1.54 billion.
SearchConsumerization caught up with John Marshall, AirWatch's founder and longtime CEO, now senior vice president and general manager of the rebranded AirWatch by VMware, to ask him about the future of his company, its products and integration with VMware's end-user computing (EUC) strategy.
How will the products customers have come to know be affected now that they are part of the VMware family? What's the message to concerned customers?
John Marshall: They can expect the same pace of innovation. We're not slowing down. We're going to be running as a standalone business unit, very much in the way that EMC helped grow VMware. When EMC acquired VMware, they were maybe a little bit larger than AirWatch is today, but they grew it from several hundred million dollars to a $50 billion market cap today. They did that by leveraging their strengths while not screwing up a really good business. The approach VMware is taking is, "how can we help AirWatch?"
If [VMware] wanted to go in and change everything, they could have bought another competitor.

-John Marshall, AirWatch CEO
One of the specifics is helping us in regions where we were not strong, like China, Japan, Brazil and lots of other secondary markets where, as much as we've grown, we did not have a presence and strong capabilities. … So if you enjoy using our products, but you're a multinational company and you want some better coverage, then one of the key areas we'll be able to help with is extending that coverage out to those other areas.
In terms of the product itself, VMware didn't have much overlap. But they did have a couple of small [mobile device management] initiatives, and they realigned those resources to work on AirWatch products. So in essence what they've been able to do is help accelerate some of our go-to-market on products because they've re-allocated resources over to AirWatch to help.
[VMware is] certainly not changing our go-to-market. They're not changing our product strategy. If anything they are looking to help accelerate it.
The other part is, [VMware has] strong relationships. As good as we've done in building the ecosystem, now when you're part of RSA and the EMC, VMware and Pivotal federation, a lot of additional doors open up for integration, for APIs, for that ecosystem enablement that we previously may not have had.
So customers can expect the plug isn't going to get pulled from the AirWatch products they use?
Marshall: If [VMware] wanted to go in and change everything, they could have bought another competitor for a very small fraction of what they paid for AirWatch. You don't make an investment of this size and this magnitude thinking you're going to go disrupt and change everything. If they wanted to go buy a number five or six or seven or 10 player, they would have had to do a whole lot of shoring up. … You don't do an acquisition like this thinking you're going to pull the rug out from underneath anything.
Are there pieces of AirWatch that may end up being part of other pieces of VMware? For example, is there a possibility for integration between AirWatch and VMware View or Horizon DaaS? Is there potential for connection between what AirWatch does with mobile and VMware does with desktops?
Marshall: Absolutely. When you look at VMware's business, 10% of their revenue comes from their end-user computing business, which is primarily around the desktop Horizon and Mirage products. The other 90% is from their core server virtualization. I can't say that today there's a lot of overlap with the core server virtualization. As you get into more of the network virtualization and some of the hybrid cloud offerings they're building, then you get some more exciting opportunities.
The key short-term focus area is really around the end-user computing. Why should a customer have to go to different platforms if they have laptops versus smartphones? Part of the beauty is, whether you're on a smartphone or a tablet or a laptop or in your car or on any type of machine-to-machine or other device in the future, you should be able to have one company to rely on. And that company will be VMware.
Just like we have a little bit of MDM capabilities [on Mac OS and Windows 8.1], with their Horizon that's not really what they built. … They came at the laptop management more from the traditional virtualization and even now Desktop as a Service. So now when you can combine our laptop capabilities with what they're doing on Desktop as a Service, app virtualization, desktop virtualization and the management component, you have some very exciting and compelling offerings there.
Once integration with VMware is done, can AirWatch customers expect to be able to buy standalone AirWatch products, or will they have to buy into VMware's suite as well?
Marshall: There are no major fundamental changes that are going on like that. … We're not trying to change the whole buying process and change everything and make it a lot more complex for the end user. That's not the intent at all. They're still going to be able to buy everything they want.
A lot of people are very big VMware customers, and we do want to make it easy to buy AirWatch as well if you're a large VMware customer. We're not there today, but that is an area that we will get to in the future. I don't want to speculate on timeframe, but that's a natural question.
Customers can just buy MDM. They can just buy app management. They can just buy our Content Locker. They can buy anything a la carte, or we've got a full set of pricing bundles as well. All of those are different options.
Is there potential for the AirWatch platform when it comes to desktop management in addition to mobile management?
Marshall: We were already moving into the desktops. It was a natural progression. We weren't going to legacy desktops, and we weren't solving the problem that virtualization solved. We were going into the area of managing Macs and Windows 8.1 … for bring-your-own-laptop or an MDM-type management of those laptops. That is a very different business than going to a bank where they have 10,000 PCs in bank branches and they want one virtual image so they don't have any data on any one of those different PCs. [Those are] two very different challenges, two very different problems to solve.
The beauty is there are a lot of very smart, expertise-driven resources at VMware that can help us accelerate what we're doing on the laptop side. So some companies may say, "I just want to manage bring-your-own-laptop the same as I do my tablet devices." And great, AirWatch standalone can do that problem. Another company might say, "I want to manage my 10,000 desktops through a virtual solution." And great, they just go Horizon.
There are other companies that may say … "I want one company that I can work with to do both." In that case, that company can be VMware. … So they would have the opportunity to leverage both of those products, but we will create integrations and some opportunities to make it easy from an administration and from a deployment perspective.
Some of those things will take a couple of quarters, but those are all in the product roadmap for us.
Have there been challenges in the integration of AirWatch technology into VMware's products? Have there been personnel specifically allocated to help with that integration?
Marshall: A great example is, VMware had a type-2 hypervisor called [Mobile Virtualization Platform]. It was really kind of a standalone, and there wasn't a good home for it without MDM, because you need the capabilities to deploy and manage that. Within three weeks of the acquisition announcement back in January, we had already integrated that product, and we demoed it as an integrated solution at Mobile World Congress.
There are other solutions where they do things around identity and access management, and even extending our work with RSA and lots of others, where we actually have a whole team that's focused on the integration -- not only to the EUC and the Horizon products, but also working with the other members of the federation and working with some of the other components that they have on the desktop virtualization and the Mirage platform.
There is a strong integration team. But we don't want to lose focus on the core platform and the momentum we have in the industry. While we have a focused team on some of the integration, we are not letting that slow us down, because a lot of those resources were building a duplicate MDM console and we could immediately shift them from the VMware side to now helping us integrate.
Truly, that unified story is very unique. We can both think of one other company that has the end-to-end desktops and mobile platform story, and I think just because of the extent and the strength of our platform, we have an even stronger message.
Dig Deeper on EMM tools | Enterprise mobility management technology