News
Stay informed about the latest enterprise technology news and product updates.
Fiberlink president talks IBM MobileFirst plans, EMM consolidation
Fiberlink President Chris Clark speaks out on his company being acquired, IBM's MobileFirst plans, customer reaction, and the EMM consolidation trend.
IBM is one of many legacy IT vendors buying their way into the burgeoning mobile space through acquisitions of promising venture-backed startup companies -- a trend that will continue throughout the year.
Fiberlink Communications is the latest software vendor purchased by tech behemoth IBM to bolster its MobileFirst platform. Its Software as a Service (SaaS)-based MaaS360 enterprise mobility management (EMM) product is seen by industry watchers as the last piece for IBM to add end-to-end mobile management to its platform.
Fiberlink's President and Chief Operating Officer Chris Clark recently spoke to SearchConsumerization about how his company was bought by IBM in November, how it fits with IBM's other MobileFirst products, and the continuing trend of acquisitions of EMM and mobile device management (MDM) companies.
What led to the acquisition of your company by IBM?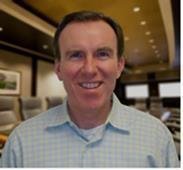 Chris Clark: We understood the technology of IBM very well and they in turn watched us create and extend their server platform into the cloud. Then, about three years ago, we got into the mobile device game. We were able to snap in the iOS, Android, BlackBerry and Symbian operating systems into that same platform that was built with a piece from the IBM IT world. Now we have a full-breadth, form-factor OS to become the single point of security and the single point of policy for any device. We kept building that.
Candidly, what we were not good at was global marketing and global sales. We did not have the scale and we did not spend the money. We could, but we chose not to go that route to just try to buy market share.
Over the course of the last couple of years, we continued to get close to IBM in terms of packaging some of their stuff for the laptop side, but also uniquely developing the whole mobile side of the house. It was becoming more and more obvious to us that the market in mobile management still has not found vendor loyalty…
There are very few companies to us that could solve our problem, and IBM reciprocally wants to do more and more in SaaS, in cloud, and [in] inbound marketing and selling…
The market in mobile management still has not found vendor loyalty.
[If] we snap in those assets that IBM has -- and only IBM has -- for secure transactions, for secure login, for an app development platform and framework that we will have in market in one [quarter], [and] I think we'll start to earn vendor loyalty.
What has been your customers' reaction to the acquisition?
Clark: Our customers did see us as a best-in-class product platform, but they also have been trying to evaluate us, and frankly, every competitor we compete with. 'Can you go the distance with me? Can you evolve in infrastructure and service and can I outsource more to you with regards to the whole enterprise mobile management space? Can you do lifecycle things for me, not with just apps and docs and device, but maybe the whole procurement process?'
There's an entire managed service requirement in this that some companies want in the Fortune 500. So when we sold to IBM, most said, 'That makes sense, it's a natural fit. Make sure they don't slow you down. We want you to elevate and do code like you do every day.'…
Now they know we're here to stay. We're just not a VC-backed company that's trying to get the first takeout or the first IPO [initial public offering].
How does Fiberlink fit in the bigger MobileFirst platform IBM is trying to create?
Clark: IBM has a lot of good assets, but what they didn't have was the entire security management wrapper for the user and the devices. BigFix had a good on-[premises] solution, but as everyone's migrating to the cloud, we're the enrollment, the configuration, the security policy and enforcement piece of the device, and the user identity to that device, while also integrating other things…
For Trusteer, you can now have a secure transaction, for example, not just the device, not just the person, but the transaction itself. That's the procurement process. What will happen is we'll have an [application program interface] and [software developer's kit] integration with that IT capability, and we'll be able to enforce through policy and report on the Trusteer capability of whatever that asset is that they did their thing on.
I think Worklight is an even simpler one. They have an app development framework [and] lots of people want to make sure they're secure; they may want to push their apps through our install base or IBM's.
You've been involved in one of the many recent acquisitions in the EMM/MDM space. Do you see this trend continuing?
Clark: I hear that a lot concerning consolidation, but it takes two to tango. So if the MDM company does not want to be acquired at all, and they want to be the first public offering, then they're not going to be acquired, no matter how logical it is or not. If they believe they're worth X and they want to try and drive more value that way, they don't need to be acquired…
Dig Deeper on EMM tools | Enterprise mobility management technology