Share this item with your network: BACKGROUND IMAGE: iSTOCK/GETTY IMAGES
Can Microsoft's Azure platform lift the company's cloud hopes?

iSTOCK/GETTY IMAGES
News
Stay informed about the latest enterprise technology news and product updates.
Waiting for real Office for iOS? Don't bother
End users don't need Microsoft Office for iOS because there are plenty of third-party, Office-like productivity suites to use instead.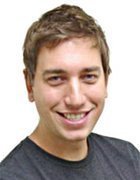 By
It only took about five minutes after the initial release of the iPad in 2010 before people started asking, "Hey, I wonder when Microsoft will release Office for this thing?" Back then, there weren't many apps and the iPad was unproven. Three years and 150 million iPads later, we get plenty of work done on our iPads, and leave our laptops at home.
Many IT departments still believe that there's one thing missing from the iPad world: the "real" version of Microsoft Office for iOS from the Microsoft Corporation. IT pros say that there are plenty of third-party document, spreadsheet and presentation editing apps available, but only with the official version of Office will the iPad be able to seriously integrate into enterprise workflows.
The waiting finally ended in June when Microsoft announced the official Microsoft Office for iPod and iPhone. The IT world was overjoyed -- for about 10 minutes. Then we all read the fine print and realized that the product is severely limited. It's only for iPod and iPhone (not iPad or any version of Android), and it requires an Office 365 subscription. In other words, you can't buy it, and your existing Office SA licenses don't work for it.
Waiting in vain
In an instant, IT pros' collective attitudes shifted back to, "Let's continue to do nothing and wait for a better version of real Office for iOS to come out." And that's where I come in as the end-user advocate. Don't wait for the real Office for iOS. You can do everything you need to do now with the available third-party Office-like applications.
As an end user, I don't particularly care whether I use the real version of Office or not. I just need to be able to edit Word docs and spreadsheets. The app can be called Microsoft Office for iOS or Quickoffice or Stupid Face Editor; as long as it opens my Office files, I'm happy. And products that do this, such as Quickoffice, CloudOn and Smart Office, have been available for years for both Android and iOS, without requiring additional subscriptions. You just give the vendor the money and they give you the app. What a novel concept!
And if you're worried that these "unofficial" apps are not as good as those from Microsoft, check the reviews of the official Office app from Microsoft. It was panned across the Web as one of the worst Office suite editors in existence. Having the Microsoft brand on the splash screen only means that this company is desperately trying to convince users that iOS sucks.
As an added bonus, many enterprise mobility management vendors have secure mobile file-syncing products that securely link to whatever Office editor they bundle with their suite. So if you're worried about document security on mobile devices, the official Office app won't help anyway. The official app only connects to Microsoft SkyDrive, and the cloud version at that. You can't even use it with your SharePoint or on-premises SkyDrive.
So for now, do your users a favor and stop holding your breath for the official Microsoft Office for iOS. Give us one of the many great tools that has been out for years and let us get to work!
Dig Deeper on EMM tools | Enterprise mobility management technology