News
Stay informed about the latest enterprise technology news and product updates.
The 'losing battle' of fighting consumerization: BriForum 2012 quotes
BriForum 2012 speakers share their advice on adopting consumer technology, migrating to Windows 8 and more in this edition of Consumerization Quotes.
CHICAGO -- Desktop virtualization, application virtualization and the consumerization of IT all shared the spotlight at this week's BriForum 2012 conference.

Download this free guide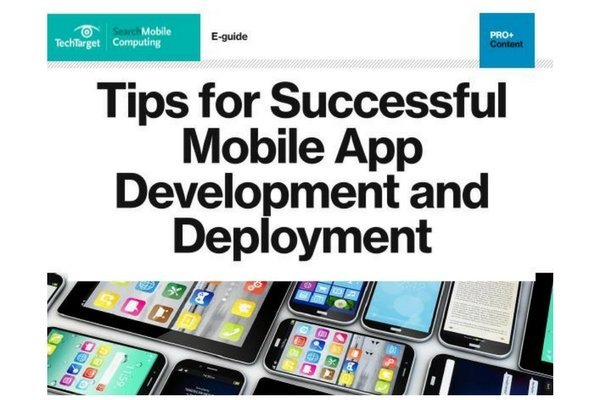 PDF: Tips for Successful Mobile App Development and Deployment
Save this guide to compare 12 mobile app development platforms to discover which option is best for your organization.
By submitting your personal information, you agree that TechTarget and its partners may contact you regarding relevant content, products and special offers.
You also agree that your personal information may be transferred and processed in the United States, and that you have read and agree to the Terms of Use and the Privacy Policy.
Hundreds of IT pros, consultants and vendors gathered here to learn about and debate new ways to give end users the tools they need to do their jobs. With so many experts in one place, there was no shortage of valuable takeaways. In this week's edition of Consumerization Quotes, we present the best of what BriForum 2012 speakers had to say at the show:
"We're fighting a losing battle."
David Stafford, director of new markets, VMware Inc.
Stafford shared 10 creative, amusing ways end users try to circumvent IT controls, using real-life examples from his career. Some even bordered on the ridiculous, like the users who turned to power line routers to avoid IT network controls. Stafford's main point: It's fruitless to try and stop IT consumerization, so you might as well jump on the bandwagon.
"BYOD is not really an IT effort. It's a company-wide effort. If you want to be successful, you have to engage every single department in your company."
Claudio Rodrigues, CEO, WTSLabs Inc.
This point came up time and time again at BriForum. An important step for any IT department looking to embrace consumerization is to involve the entire business. Consumerization marks a shift in the way business is done, so to address it solely from a technology standpoint doesn't make sense.
"Among the most of us, Windows 7 is going to be the last time we roll out a mainstream desktop OS."
Jim Moyle, lead technical consultant, Atlantis Computing Inc.
Moyle's prediction has less to do with the potential success or failure of Windows 8 and more to do with timing: Most organizations just updated to Windows 7 recently, and Microsoft will support that operating system until at least 2020. By then, thanks to advancements in mobile computing, who knows how important the traditional desktop will be.
"Flash is dying. It started dying when Apple decided not to have Flash support on the iPad."
Dan Shappir, CTO, Ericom Software Inc.
Apple's decision not to support Flash on the iPad was ridiculed and criticized back in 2010. The popular Web browser plug-in was considered essential, but as the iPad's user base exploded, developers moved away from that platform in favor of HTML5 Web apps.
Dig Deeper on Wearable devices and emerging technology