News
Stay informed about the latest enterprise technology news and product updates.
Smartphone evolution leads to enterprise and consumer device convergence
With the cloud era upon us and apps for everything, the line between enterprise and consumer smartphones is gone. The cloud and other trends will deepen device convergence.
The smartphone has been in the enterprise for more than a decade in the forms of PDAs and Blackberry devices. The modern smartphone, however, is for everyone and can be traced back to Apple's unveiling of the iPhone in 2007. That's when everything changed.
Smartphones quickly evolved from devices for saving appointments and delivering a few basic corporate applications into handheld computers capable of making phone calls. To better understand this swift transformation, SearchConsumerization.com spoke with technology journalist Majeed Ahmad, author of Smartphone: Mobile Revolution at the Crossroads of Communications, Computing and Consumer Electronics, about the communications upheaval, the next era of smartphones and the challenges ahead.
Q: The modern smartphone is an ever-evolving concept. How is the current landscape different from when PDAs, cellphones and other devices first hit the market?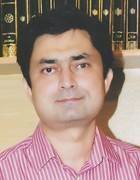 Majeed Ahmad: The consumer aspect is at the core of this evolution. Smartphones are an industry at the intersection of several others, including communications, computing, media, consumer electronics and mobile commerce. The smartphone is all about convergence. People want one device for all facets of their lives. That's why Apple's currently defining the smartphone market. They figured out what consumers want -- a good ecosystem, simple user interface, and lots of applications. Apps changed the whole landscape of the industry.
Ironically, RIM [Research in Motion], Microsoft and Nokia were in the smartphone market long before Apple, but they were all highly focused on the enterprise segment. They saw their devices as a non-consumer device that only select people would use. RIM was able to succeed for a little bit because they did email really well. But ultimately, they all failed. Recent history tells us it's not just about enterprise or consumers, but the convergence of both.
Q: It's interesting you say Apple focused on the consumer and now their success in one market is trickling back into enterprise. What did Apple do that other companies didn't in the early going?
MA: The two big things Apple did right was mobile Internet and apps. Mobile Internet was already there on other devices, but Apple made a similar experience to the Internet on a desktop browser. If you have mobile Internet in your hand, you have all the information of the world at your disposal.
More than Internet, it was the apps. When PDAs came along as a magical enterprise device, all they could do was two or three core enterprise applications. Apple was able to offer hundreds and now thousands of apps. Instead of one or two things, people could do anything with the iPhone because of apps. If you want to get work done there are all kinds of apps to do that. Apps transformed mobile phones into highly productive work and entertainment devices.
Q: If apps and mobile Internet were one evolution, what's the next one?
MA: We're entering the cloud era now. It's a new era that's going to define the industry in the coming years.
Q: How will the cloud era impact mobile devices in enterprise?
MA: Cloud is definitely the next frontier of phones. The post-PC era will become even more obvious once cloud becomes more mainstream between this year and next.
The cloud era will be hugely disruptive. Even the common feature phone with Internet access will be a smartphone. App storage might move to the cloud and further empower the mobile phone. People will have more powerful apps that won't eat up phone memory space. The cloud will be a regular feature of all phones expanding the feature possibilities. Enterprise workers will have a higher level of leverage to meet their needs with various solutions. You can work anywhere on your phone and be connected all the time.
For most people there will be no difference between enterprise and consumer, even if there are challenges in terms of security for companies.
Q: Looking ahead to the cloud era, how do you see the next era evolving?
MA: Apple's Siri has sort of confirmed that cloud and voice recognition is the future, along with integrated apps. Apple and Google will define the next generation of computing because they have huge resources for research and innovation. All other players will have a tough time competing, though Microsoft has one more chance to compete with Windows Phone 7. They are doing quite well, but again, it comes down to execution, which Microsoft hasn't been so good at until now. Microsoft always understood the computing aspect of phones but not the media and apps.
What do you see as the challenges facing Apple, Google, RIM and Microsoft?
MA: RIM is in a difficult position because they need innovation, but they can't figure out what to do. They initially ignored mobile Internet, the touch screen and now they're ignoring the apps. That was their biggest mistake where they lost the market to Apple and Google. People are talking about [RIM's] demise, but it won't happen. They have a huge user base in the Middle East, Asia, and Thailand, where the iPhone revolution hasn't reached yet. In the past four to five years, RIM has made advances in developing nations and they are growing over there. In the long run, RIM hasn't been able to compete in apps and mobile Internet and they are doing nothing with the cloud, so they are going to have a lot of challenges.
Microsoft will have a very hard time catching up. We don't know yet if they are making headway. In Windows Mobile OS they had very un-friendly app developer policies. Now, they are trying to undo all those policies.
Google has the big issue of fragmentation to control and the Motorola acquisition to deal with. Do they plan to compete with Apple as a fully integrated device and software maker? Will Motorola remain independent? How will that impact other Android hardware makers like Samsung and HTC? They have to work that out quickly because if it takes a year or two to sort out it will be bad for them.
The challenges for Apple will be when Google and their partners bring down the price of phones, how will Apple compete with that? Or will they even try? Apple has been very North American-centric, so how do they go out and compete in Europe and Asia?
James Furbush is news writer for SearchConsumerization.com. Email him here.
Dig Deeper on Mobile data, back-end services and infrastructure