News
Stay informed about the latest enterprise technology news and product updates.
Q&A: Box CEO Aaron Levie on cloud storage and collaboration services
The CEO of cloud storage and collaboration service provider Box, talks about who the real IT decision-makers are why SharePoint doesn't work.
SAN FRANCISCO -- Personal cloud storage and collaboration services have grown in popularity among business users who have become disenchanted with enterprise network drives and collaboration software.
Options for cloud storage and collaboration services include new companies such as Dropbox, YouSendIt Inc., and Box.net, which let users store and share data from PCs, Macs, smartphones and tablets. At this week's GigaOM Net:Work conference, Box CEO Aaron Levie spoke with SearchConsumerization.com about cloud storage and collaboration services, the consumerization of IT and how the modern workplace is changing.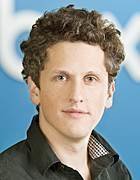 Q: You said Box is like SharePoint if SharePoint actually worked. How doesn't SharePoint work?
Aaron Levie: SharePoint can work. How about that? What basically happened was, if you follow the evolution of SharePoint over the 10 years or so where it became important for enterprises, it started out as a sort of portal/collaboration tool. Then it expanded into content management. … Now it's everything from an application platform to a collaboration tool to a website/content management system to an intranet to an extranet. It is no longer solving, as sufficiently as users need, this problem of, "I need to access my data from anywhere and be able to work from any device at any location." And that's such a big problem that businesses have today.
Q: What are you doing to differentiate yourself? Everybody's getting into online storage now. How can you add value for enterprise customers?
AL: When you're the CIO … you want to find the balance of "users should be able to bring technology to work that makes them successful," but at the same time "I … need to make sure we are standardized on some set of tools." And our differentiation is building a product that can both be delivered for the end user in a way that's simple and collaborative and mobile and usable enough for individuals to be super productive, but in a way that's secure and scalable and integrated enough for IT buyers and enterprises.
Q: How do you find your enterprise customers? Are they coming to you and being proactive? Or are they saying, "I have 50 individual users who are using their own accounts and putting God-knows-what corporate data on there, and I need to get control of that"?
AL: It's actually three ways. It's the two you mentioned and one more. … The third way that we're just implementing now, that we're in the very early stages of, is us going out and educating the market and saying, "Hey, we think you're going to run into this problem. Let us show you our solution." I'd say the vast majority of our adoption comes from that middle one, where users are adopting the solution. We have 8 million users now that have taken the technology into the workplace, and they're bringing it up to the CIO level.
Q: Do you still get a lot of general resistance to the cloud?
AL: It's so exciting because we were there three years ago, trying to beat down the doors of the CIO and say, "Hey, cloud, it's really cool. You can be way faster and more productive." And they were saying, "It's not secure. We don't know if it's integrated."
In the past 18 months, we're seeing CIOs that are proactively, explicitly targeting startups to now power this world of cloud for them, because they're realizing that they have to be way more strategic.
Q: We hear about the generational divide in the workplace: A lot of the younger workers are using this stuff already and are comfortable with it, have no problem with it, would prefer to use it versus the enterprise systems. And then there are others who say, "I'm 10 years from retirement. I don't want to learn a new system. Everything's worked fine the last 20 years." Can you address that issue? Is that real?
AL: It is real. … The guy who discovered or founded the theory of quantum physics had this phrase that science evolves with every funeral. … The idea is that it requires new ways of thinking to drive this change. And obviously the people who grew up with the technology have far more incentive to make that change happen. We're going to have 75 million Millennials now that are going to enter the workforce, the workplace, and they're going to have different expectations for the technology they're using.
Q: Aside from collaboration, how do you see the overall workplace evolving, and how will that affect enterprise IT?
AL: There are a couple factors. There's physical work, where the employees want to be productive, and that's becoming far more distributed than ever before. … That means that we need mobility. We need iPads and iPhones and Macs and lots of different kinds of devices that can let me get to my information from anywhere. That has a pretty deep implication, because the vast mast majority of enterprise technology was traditionally built for data and devices that are stuck in my organization.
And the second piece is my workplace is now defined as my network of collaborators and contacts and vendors and partners and all the people that I need information from or I need to make decisions with. And that is unlike our workplace that a lot of technology was designed for 10, maybe 15 years ago. Data was intended to be stuck within your firewall, and it wasn't intended to be shared with outside parties. That has vast implications on identity, on collaboration, on how you open up access to this information in a secure way. And that's going to change all of IT.
Q: A lot of enterprise IT vendors are trying to get into this cloud storage and collaboration market, either by acquisition -- there was a report that Citrix had tried to acquire Box a couple of months ago in Forbes; I don't know if you can comment on that.
AL: I can't comment on that.
Colin Steele is senior site editor of SearchConsumerization.com. Email him and follow him on Twitter @colinsteele.
Dig Deeper on Mobile data, back-end services and infrastructure