Share this item with your network:
SMB mobile strategies hit roadblocks

michelangelus - Fotolia
Why the worst mobile security risks just won't go away
The biggest mobile security threats aren't hiding in the shadows. For IT admins who don't properly secure mobile devices and apps, the monster is in the mirror.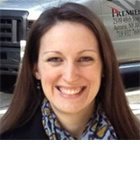 By
Malware and operating system vulnerabilities threaten mobile device security, but the real monster under the bed might just be IT departments themselves. Many administrators still don't grasp what it takes to secure mobile devices and applications, leaving organizations in the dark about what users are doing.
Here, Kevin Beaver, an independent information security consultant, explains the biggest mobile security risks and how companies can scare them off.
What does modern mobility mean to you?
Beaver: It varies from business to business and even person to person. Using mobile computing… to get work done, to access systems, to check email, to do all the things we do in our daily lives and daily business. And it seems like it's becoming more and more complicated.
What are the newest mobile security risks?
Some people would say it's malware and whatever the latest vulnerabilities are in Android and iOS. The reality is, mobile devices are not being properly secured. When something bad happens from a security perspective, organizations don't know about it. The users don't know about it, the IT staff, the security team. We still don't really have our arms around the essential security elements of mobile devices.
How important is it to protect mobile devices and apps from malware?
Malware on mobile devices is not necessarily a huge concern. By and large, I know I'm secure because I keep my system updated. A lot of the headlines that we see -- the tens of millions of Android devices that are getting infected -- that goes back to the outdated versions of Android that go back three, four, five years.
What security measures do IT pros need to take on mobile devices?
A lot of people are addressing this through good old-fashioned ActiveSync with Exchange, some newer [mobile device management] systems and encryption.
What will be the biggest mobile security challenges in the coming years?
We still don't really have our arms around the essential security elements of mobile devices.
Things are just going to get more complicated. We're going to continue to struggle to get our arms around things, especially if management isn't on board. [Organizations] mandate all these security controls on mobile devices, except for executive management's. The reasoning is, 'Well, we don't want to tell them what to do.' Executive managers are the greatest risk in any organization because they have the most sensitive information on their phones.
What's your favorite movie?
The first one that jumped into my head is Caddyshack. It sort of sums up my personality-- a little sarcastic and…just trying to have fun.
If you could travel anywhere in the world right now, where would you go?
Monaco. I recently watched the Formula One race there, and I'm really into car racing.
What's the best dish you can cook?
Hot dogs. In the past, I would make a lot of homemade pizzas, spice them up and trick them out a little.
Listen to the full interview on the Modern Mobility Podcast.
This article originally appeared in the September issue of the Modern Mobility e-zine.
Dig Deeper on Enterprise mobile security