Share this item with your network:
How mobility changes the face of IT security

Fotolia
Why apps, not devices, are the key to mobile enablement
Apperian's Alan Murray shares his perspective on the role of applications in enterprise mobility, the complexities of app refactoring and more.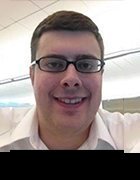 By
Mobility means more than simply transferring legacy desktop processes to smartphones and tablets. It takes a holistic approach, inclusive of all facets of an organization -- not just IT's command and control.
Alan Murray, senior vice president at mobile application management vendor Apperian, discusses mobile enablement and why businesses should accept that going mobile involves more than just supporting devices. He also talks about the challenges of modernizing legacy apps through refactoring.
What does modern mobility mean to you?
It's the speed and rate of change and the accelerated rate of change mobile has brought, to not just our personal lives but our business lives. Perhaps more than anything else, it's been the opportunities that that's created, as well as the challenges of control and containment and understanding.
How do you see customers accelerating mobility?
It's never been easier to build new functionality or new capability to create a new application that does something really cool, or to change a business process to gain efficiency. At the same time, speed has been a massive hurdle -- and sometimes a threat for IT.
How do organizations succeed with mobile enablement?
By recognizing this isn't an IT problem. It's not a corporate executive problem alone, and it's not a line-of-business problem alone. It's really about evolution and transformation of how we do business and how we interact professionally and personally.
It's about recognizing we are on the cusp of a sociological change. The companies and projects we've seen be most successful recognize that. They take a consumer-like approach to it, and they solve problems by pulling together all aspects of the business.
Are we still in the early stages of refactoring legacy apps and processes so they work on mobile?
If you think about the problem the same way and try to replicate it on a different platform, you're probably doomed to fail. So it's really two plates that are moving together. One is, let's take an opportunity to examine the business processes that we have and let's see if they make sense in a mobile world, and should we consistently do things the way we have before? The other is to say, we don't have to replicate everything. We have to replicate the portions that are easy, and what does mobile enable for it?
Everybody's got these awesome new toys, but they keep going back to the Web. Why are they doing it off the laptop? The answer is, because you thought about recreating it, but you didn't think about re-envisioning it and say, "How can I make it better on this device, rather than just duplicating it?"
What's your all-time favorite movie?
A very little-known film called The Ninth Configuration. It's one of the most quotable movies of all-time. It's serious, dramatic and ridiculously funny at the same time.
Jake O'Donnell is the news writer for SearchConsumerization and SearchVirtualDesktop. He can be reached at [email protected]. Follow him on Twitter @JakeODonnell_TT.
This article originally appeared in the June issue of the Modern Mobility e-zine.
Dig Deeper on EMM tools | Enterprise mobility management technology