Share this item with your network:
New tools plug the mobile app development skills gap

Fotolia
Why HTML5 apps are ideal for enterprise mobility
Native applications still rule the roost on the consumer side, but there's no denying that HTML5 apps are well-suited for the enterprise, providing the adaptability necessary to meet workers' needs.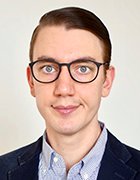 By
In the past few years, there has been much talk of HTML5 as the future application platform for desktop and mobile apps. People often debate the merits of HTML5-powered apps versus native applications, but the ability to customize the interface and "write once, deploy anywhere" means that HTML5 can be ideal for employee-facing mobile apps.
What is HTML5?
HTML5 is a version of the HTML programming language that developers use to create Web pages. It's designed to avoid many of the add-on compatibility issues that plague older Web pages and browsers. For instance, HTML5 can render multimedia on its own without the need for extra browser plug-ins.
HTML5 also has the advantage that it's an open standard all modern browsers support. There are slight variations among different browsers for very advanced features, but in general HTML5 doesn't have nearly as many issues as older HTML versions.
HTML5 apps can go far beyond simple Web pages and function as complex client-server applications, as well as take advantage of local storage and work offline. To create powerful browser-based applications, coders can use HTML5 along with two other languages: JavaScript, which provides client-side logic for Web pages; and CSS, which designs the look and formatting of the pages. People often refer to these applications simply as HTML5 apps, even though they comprise all these languages.
HTML5 apps: A natural fit
All the things that make HTML5 so modern and usable also make it well-suited for mobile devices. For example, mobile browsers don't support multimedia plug-ins, so it's a big plus that HTML5 can function without them.
HTML5 apps can play a significant role in enterprise mobility.
From a visual standpoint, designers can create mobile-appropriate user interface elements using HTML5 features such as canvas, which allows pixel-level control of shapes and images, and the <SVG> tag, which creates vector-based graphics.
HTML5 can also interact with a mobile device's hardware and software features to create a rich user experience. Geolocation, motion sensors, different types of virtual keyboards and touch events are all available to HTML5 apps.
HTML5 apps can provide an even more familiar experience for users by incorporating into a native app shell. The HTML5, CSS and JavaScript code can run in a browser window embedded in the app, creating a hybrid application that combines Web and native capabilities. Hybrid apps can access native mobile features such as contacts, cameras and photo albums.
Tradeoffs with HTML5 apps
HTML5 is ideal for enterprise applications because developers can update its apps more easily than native apps, and a single version of an app can work on Apple iOS, Google Android and other mobile OSes. Plus, many enterprise-oriented mobile app development platforms make use of HTML5 client apps. As enterprises replace legacy Windows older Web apps with HTML5, they can use responsive design concepts to create applications that work for both desktops and mobile devices.
In the debate between HTML5 app and native apps, the primary argument is that HTML5 apps may be simpler to build and distribute, but native apps will always offer better performance and more advanced features. This is true, but the tradeoffs can be acceptable. Developing native apps for all enterprise use cases would be prohibitively expensive, and many enterprise applications don't need advanced features such as high-performance graphics.
Still, IT will have to figure out how to deliver and secure HTML5 apps. Existing mobile device and application management tools can handle Web and hybrid HTML5 apps with ease.
IT can secure HTML5 Web apps using EMM vendors' browser apps or built-in browser management frameworks that are now part of iOS and the Android for Work security platform. Some mobility management vendors even allow IT to publish any Web app in a site-specific browser package, essentially creating an instant hybrid app.
Even though native mobile apps are dominant in the consumer market, HTML5 apps can play a significant role in enterprise mobility.
This article originally appeared in the July/August issue of the Modern Mobility e-zine.
Dig Deeper on EMM tools | Enterprise mobility management technology