Share this item with your network:
How mobility changes the face of IT security

martin_matthews - Fotolia
WYOD arrives as wearables market matures
Wearable devices might be the next big trend, but they still have limited functionality in the enterprise. As new use cases emerge, WYOD will gain more traction.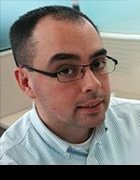 By
The last thing the enterprise mobility market needs is another acronym, but it's got one: WYOD.
Wear your own device (WYOD) is the wearable cousin of bring your own device (BYOD), the consumer smartphone and tablet trend that exploded in the business world a few years back. WYOD refers to the expected onslaught of employee-owned smartwatches and, to a lesser extent, smart glasses in the workplace.
Wearables can offer a more convenient way to view and respond to notifications, such as emails and text messages. Beyond that, their enterprise use cases are still evolving. The market is expected to grow 35% per year over the next four years, from 33 million devices shipped in 2014 to 148 million units in 2019, according to a November report from Business Insider Intelligence.
WYOD is still an emerging trend, but some products have been around a while.
The Pebble Smartwatch took Kickstarter by storm in 2012, raising more than $10 million in one month. Pebble has since sold more than 1 million units of the device, which has its own proprietary apps and can communicate with Apple iOS and Google Android smartphones and tablets.
Android Wear, a smartwatch-specific version of Google's mobile OS, debuted on devices from LG, Motorola and Samsung in 2014. Google also generated significant buzz with Google Glass, a prototype device that displays information directly in the user's line of vision.
Much like with BYOD, however, it's Apple that's pushing WYOD into the mainstream. The Apple Watch debuted in April, and its advanced user interface and sleek design set a new bar for wearables. The device has grabbed attention in a way its predecessors haven't -- even if consumers aren't really sure what to use it for.
Another important caveat: Most wearables must be paired with a smartphone to unlock their full capabilities. Wear your own device may one day disrupt the workplace the same way BYOD did, if not more so, but the market will need to grow and mature first.
This article originally appeared in the June issue of the Modern Mobility e-zine.
Dig Deeper on Enterprise mobility strategy and policy