Get started
Bring yourself up to speed with our introductory content.
Upgrade to BES 10? Five questions to help you decide
With BlackBerry in flux, it's time to decide whether you want to stick with the company or turn to another vendor for enterprise mobility management.
BlackBerry has walked a difficult road the past couple of years, but it has attempted to smooth things out with BlackBerry Enterprise Service 10.

Download this free guide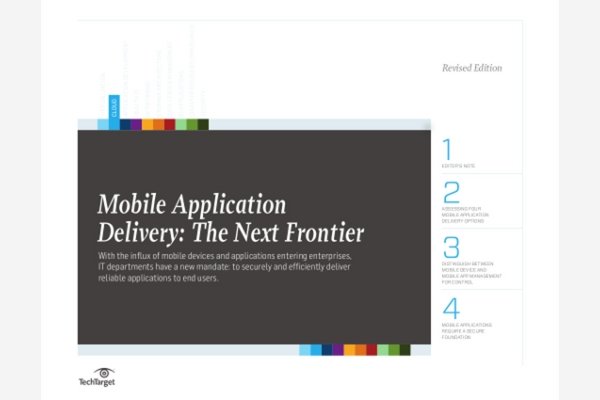 PDF: 17-Page Mobile Application Management Handbook
Experts provide best practices for mobile application delivery and management to help deal with the flood of mobile devices, new applications and data security demands.
So, what is BES, and why should you use it -- or shouldn't you? The new version offers some enticing new features for security, as well as multi-OS support, but organizations will have to determine for themselves whether that's enough to keep them with BlackBerry.
With these frequently asked questions, learn what's new in BES 10 and 10.2, whether you should upgrade to these versions, and what the future might hold with BES 12.
What's new in BES 10?
BlackBerry Enterprise Service 10 has a feature set that should interest BlackBerry device admins. It includes support for iOS and Android management, plus new security options like end-to-end encryption and data leak prevention. This version also introduced BlackBerry Balance to separate personal and corporate data on a user's phone. To make things easier for administrators, BES 10 has a unified management console with monitoring and reporting.
Does BES support iOS and Android?
Yes, as mentioned above, the new BES supports BlackBerry OS, plus iOS and Android. That was a big win for administrators in today's bring-your-own-device world, especially because many employees rely on operating systems other than BlackBerry's. Using BES 10, admins can manage iOS and Android devices through Secure Work Space, a container that keeps enterprise data secure on the device.
Should I upgrade to BES 10?
Deciding whether to upgrade often depends on whether you plan to keep BlackBerry OS in the enterprise or move to iOS or Android. Organizations that want to make the switch can install BES 10 on the same server as BES 5 instances before they move to production. Just know that there is not a direct upgrade path from previous BES versions to version 10. Finally, be aware that versions prior to BES 10 will be unsupported after 2015.
If you decide not to stick with BlackBerry devices in your company, you could still use BES to manage your end users' devices. Or, you could start over altogether and implement new enterprise mobility management software.
How do I install BES 10?
BES 10 is built on a completely different architecture than the versions that came before it, so there are some new tricks to installing this version. You will need to install three servers, or at least three separate virtual machines on one server, especially if you want to run the Universal Device Service that allows for iOS and Android device management. It's a good idea to start with a fresh Windows Server install, and make sure your domain is joined and can access Active Directory. Once you do that, you'll have to connect mail servers to the system, which can be tricky. Learn more about installing BES 10 here.
What's next for BES?
BlackBerry's CEO has fired back at competitors and customers who've reported that the company is going down. The company has made plenty of recent moves: BlackBerry updated BES 10, and version 10.2 offers expanded enrollment for iOS and Android as well as a user self-service portal and increased scalability. The company also announced BES 12, which will combine capabilities of BES 5 and 10. The new version will add improved development options for enterprise applications on BlackBerry devices and other OSes. It will also add Microsoft's Windows 8 Phone to the lineup of supported devices.
BlackBerry is encouraging organizations to upgrade their BES system to version 10, with new pricing incentives through the end of 2015.
Dig Deeper on BlackBerry operating system and devices