Top 10 mobile news exclusives of 2007
New mobile devices and technologies (and what they mean to you) and anything BlackBerry topped our news list in 2007. If you missed any of these popular news exclusives, now is the time to catch up before we ring in the New Year
New mobile devices and technologies (and what they mean to you) and anything BlackBerry topped our news list in 2007. If you missed any of these popular news exclusives, now is the time to catch up before we ring in the New Year.

Download this free guide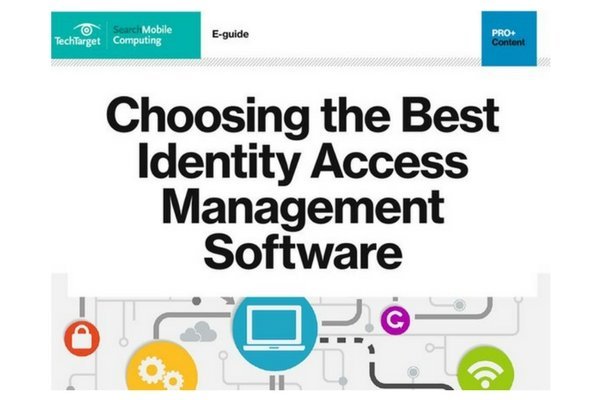 PDF: How to Choose the Best Identity Access Management Software
Since mobility is a vital element in almost every modern IT shop, today's comprehensive IAM platforms should feature capabilities enabled by a mobile environment. Save this PDF to help prioritize which capabilities your business needs in IAM software.
BlackBerry 8800 -- a grown-up Pearl
The new BlackBerry 8800 takes design cues from the slick Pearl, but is a smartphone for a more mature audience. (Published February 13, 2007)
Smartphone goes rugged with Motorola MC35
Smartphones have been called everything from slick to functional to necessary. But, until recently, they haven't been all that rugged. At the CTIA conference, device maker Motorola hopes to change all that with the addition of the MC35 to its enterprise digital assistant (EDA) lineup. (Published March 28, 2007)
BlackBerry coming to Windows Mobile
BlackBerry features will soon be available on Windows Mobile devices in a software application suite that offers BlackBerry email, messaging, calendar and other applications. (Published April 24, 2007)
Apple's iPhone is 'gorgeous,' but not fit for the enterprise – yet
The Apple iPhone is an eye-catching delight, but its split personality and lack of functionality may limit its ability to break down enterprise walls. (A lot has changed since January. Just last month, Gartner noted that they expect Apple to release an enterprise iPhone sometime next year!) (Published January 17, 2007)
Mobile predictions for 2007
Craig Mathias went out on a limb and made two interesting predictions for mobile computing in 2007. See how on the mark Mathias was! (Published January 3, 2007)
BlackBerry Curve blurs consumer, business lines
BlackBerry Curve, the latest smartphone from RIM, has entertainment features that could blur the divide between business and consumer mobile devices. (Published May 9, 2007)
Mobile IM keeps users connected
Sybase iAnywhere adds mobile IM to its suite of tools, creating a real-time mobile alternative to email and SMS. (Published February 28, 2007)
BlackBerry outage cuts off millions
BlackBerry mobile email suffered a massive outage, preventing BlackBerry users from sending and receiving emails. (Published April 18, 2007)
Mobile GPS system virus could infect network
Mobile GPS maker TomTom shipped some GPS systems with a virus. (Published January 31, 2007)
Dual-mode Wi-Fi and cellular phones to grow
Dual-mode Wi-Fi and cellular VoIP phones are poised for huge growth, while mobile and single-mode phone sales continue to climb. (Published February 7, 2007)
Dig Deeper on BlackBerry operating system and devices