Share this item with your network:
IT wrestles with mobile privacy, security concerns

zagandesign - Fotolia
Social collaboration tools open doors to productivity
Enterprise social collaboration means more than office chitchat. When done right, it can boost employee productivity by encouraging participation and open communication.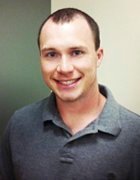 By
Social collaboration tools can open up new lines of communication for employees, encourage participation and increase productivity.
Unfortunately, some users are hesitant to dive into social collaboration because they don't fully understand its purpose, or they don't want to use yet another application. Dominic Namnath, CIO at Tri-Counties Regional Center, a non-profit based in Santa Barbara, Calif., explains how to show users the value of enterprise social collaboration. He also discusses the culture change it brings and its importance for mobile users.
What does modern mobility mean to you?
We are more efficient and effective in getting services to people that really need it. The advantages of contemporary tools versus older, legacy types of applications give us that flexibility so that our folks can be more creative and have more options to do their jobs.
What benefits do enterprise social collaboration tools provide?
Less meetings, faster decisions, the ability to participate, be heard -- all those kinds of things are facilitated in a much faster fashion. You can vote, or add a comment anonymously, or rally your friends in your office to decide pizza versus chicken pot pies. It opens the door for people to collaborate in a way that's comfortable for them.
How have attitudes towards collaboration and mobility evolved?
The mobile adoption rate for social collaboration tools is much faster. The generation of workers we have today compared to 1993 [when I started] . . . it was just sort of like deer in the headlights -- and then deer in the windshield, after you hit them -- because they just couldn't figure it out.
How can IT make sure users buy into enterprise social collaboration?
Show people how it affects their time. There's a huge advantage to that.
Our first year, for example, with Box and DocuSign as part of our collaboration tools … we processed 40,000 pages of documents. Just over 13,000 of those pages were completed in under an hour. A little over 50% were completed in under a day. The typical turnaround going the old way was a minimum of three to five days.
How does social collaboration help IT?
Folks can be more creative and have more options to do their jobs.

Dominic Namnath, CIO, Tri-Counties Regional Center
Back in the day, we'd roll into the data center, do our thing and leave. My staff now sees the benefits of mobility for the people we serve. It's a huge part of making a difference in people's lives. I see the population of [IT] really changing dramatically: away from sitting in a room programming, to a generation of folks that are tuned into what their product does for people.
What is your favorite movie?
Pulp Fiction. The dialogue is fantastic, and at the time it was just mind boggling.
If you could travel anywhere in the world, where would you go?
South America. The people there are unbelievably cool. The food there is fantastic. Buenos Aires is like going to Italy but with wider streets.
What is the best dish you can cook?
A Thai dish called Prik King. It's a curry dish with green beans and chicken.
This article originally appeared in the July/August issue of the Modern Mobility e-zine.
Dig Deeper on Enterprise mobile app strategy