Share this item with your network: BACKGROUND IMAGE: iSTOCK/GETTY IMAGES
Hybrid cloud command and control

Sergej Khackimullin - Fotolia
Evaluate
Weigh the pros and cons of technologies, products and projects you are considering.
Social collaboration software doubles as email replacement
Email has long been the go-to platform for enterprise communication, but one healthcare company discovered it could boost productivity by spurning the old standby.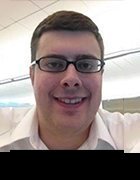 By
With rising frequency, companies and employees are looking at social collaboration software as a way to replace outdated forms of communication within businesses.
Every technology has a shelf life, and even though email is still the dominant form of enterprise communication, a sea change could be coming in the next few years.
Creative Solutions in Healthcare, a Fort Worth, Texas-based company with over 50 nursing and assisted living facilities across the state, is moving away from email as the primary platform for employee interaction.
"Social has totally taken off and I'm so bullish," said Shawn Wiora, Creative Solutions in Healthcare's CIO. "I'm done with email and I think our users are kind of done with email."
This development shouldn't come as a surprise to IT pros that have been paying attention. Enterprises have been slow to take advantage of social collaboration tools, but users like and understand them.
Creative Solutions in Healthcare found its workers are more productive and collaborative using social collaboration software than email. That led the company to evaluate options like harmon.ie's Collage, which brings together information spread out among different cloud services, like Office 365, Yammer and Salesforce, on a one-screen notification center for easier viewing.
Collage users can discuss just about any subject. Users can look at the profiles of others in their network and also see what topics are "trending" within that demographic.
"We have to look from the user perspective and look at the clutter that's going in and out," Wiora said. "This opens up the door for a lot of potential. Perhaps the next big thing is something that takes all these different iterations of communication together."
Additionally, employees at Creative Solutions in Healthcare have managed to find their own ways to create, collaborate and innovate within basic platforms like SharePoint by using tools like blogs and wikis. That helps IT focus more on bigger-picture issues as opposed to spending time helping users out with smaller problems.
And the users are finding these features on their own within these platforms.
"It's kind of wonderful to see the users jump on something so quickly," Wiora said. "People are creating their own little wikis. I don't know how people find out about these capabilities."
Consumer social media technology will continue to push the enterprise forward, and although there isn't an email replacement yet, companies like Facebook are looking to get into the game. Facebook at Work, an enterprise version of Facebook, will reportedly enter the arena sometime in 2015.
Don't expect the business world to immediately embrace social media-inspired collaboration, though.
"Enterprises are going to be suspicious of anything Facebook puts out there," said Jack Gold, analyst and principal at J. Gold Associates in Northborough, Mass. "At least I would be if I was an IT director."
Dig Deeper on Enterprise mobile app strategy