Share this item with your network:
Goals first, mobility management second

Sergey Nivens - Fotolia
Set employee mobility and business goals before committing to EMM
Any mobility initiative needs some level of enterprise management, but it's important to set objectives for business outcomes and assess user needs first.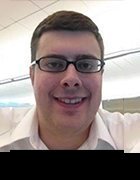 By
Before fully committing to EMM, IT can't forget about the security policies and user experience strategies that make the mobile enterprise go round.
Much of the attention around enterprise mobility focuses on management -- understandably so, given the presence of such major tech vendors as IBM, SAP, Oracle, Microsoft, Dell, VMware, Symantec, BlackBerry and Citrix in the market. Yet enterprise mobility management (EMM) is only one piece of a bigger puzzle for organizations looking to go mobile.
Organizations should empower employee mobility and come up with strategies that align with business goals before implementing EMM, not after. They must also decide how mobile devices will fit into the business structure, determine which devices and applications they need to get the job done and create policies to ensure data security and regulatory compliance.
"You can't put the cart before the horse," said Jack Gold, mobile analyst and principal at J. Gold Associates in Northborough, Mass. "The first question I ask a lot of businesses is, 'What are you trying to get out of mobile?' A lot of them can't tell me, aside from satisfying their users who are bugging them."
Next Steps
Mobile consultant Benjamin Robbins explains three major components of EMM
Choosing the right approach to EMM
How employee mobility is shifting IT's focus to data
Dig Deeper on Enterprise mobility strategy and policy