Samsung Galaxy TabPro S is a 2-in-1 powerful enough for business
The Android manufacturer's latest tablet, the Samsung Galaxy TabPro S, goes head to head with Microsoft's Surface Pro. Get to know the most important features and why business users should consider it.
The Samsung Galaxy TabPro S is the latest absurdly thin Windows 10 device. Measuring just 0.24 inches thick sans keyboard cover, it's thinner than an Apple iPad Air 2 but more powerful thanks to its sixth-generation Intel Core M processor.

Download this free guide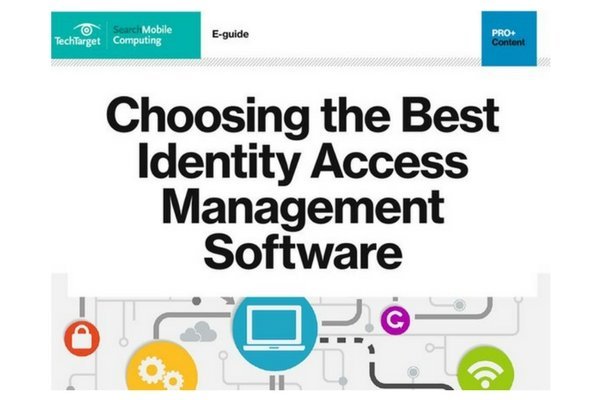 PDF: How to Choose the Best Identity Access Management Software
Since mobility is a vital element in almost every modern IT shop, today's comprehensive IAM platforms should feature capabilities enabled by a mobile environment. Save this PDF to help prioritize which capabilities your business needs in IAM software.
Make no mistake; Samsung is not gunning for the mobile tablet market here. The Galaxy TabPro S is aimed at the 2-in-1 crowd and Microsoft's Surface Pro.
Specs
The TabPro S features a 12-inch AMOLED display with 2160 x 1440 resolution, 4 GB RAM and either a 128 GB or 256 GB solid-state drive. It has a single USB Type C port for charging and data, and it includes a smart connector for the keyboard. It supports the networking standard 802.11 b/g/n/ac for multiple input multiple output Wi-Fi, near-field communications, Bluetooth 4.1, Wi-Fi Direct and Cat 6 LTE.
Enterprise pros and cons
The Galaxy TabPro S redefines thin and light, yet it sports a processor capable of handling most business tasks and applications. Its stunning display is arguably the best on the market, thanks to its AMOLED technology. The TabPro S also supports quick-charging technology, giving it a full charge in 150 minutes. Perhaps most importantly, it ships with a full QWERTY keyboard cover, while Microsoft's starts at an additional $130 for Surface users.
The lone USB Type C port that has to handle both charging and data is a sacrifice, however. Even though its 5,2000 mAH battery promises 10.5 hours of juice, the TabPro S requires that users swap inputs or invest in a USB adapter. The 12-inch size also limits the keyboard, which feels cramped at times.
This article originally appeared in the March issue of the Modern Mobility e-zine.