Share this item with your network:
The key to end-user computing

Rawpixel - Fotolia
Samsung Galaxy S8 smartphone vies for enterprise glory
Samsung's newest flagship smartphone has enterprise appeal, but it may not be remarkable enough to overcome last year's exploding phone controversy. By
The Galaxy S8 is Samsung's best flagship smartphone to date, but many people said the same thing about the company's Note 7 last year -- until those devices started to spontaneously combust. It won't be easy to turn around public perception with the $750 Samsung Galaxy S8 smartphone, but it might be exactly what the company needs.
The Samsung Galaxy S8 smartphone comes with almost every feature a consumer or business might want in a modern Android. The infinity-edge AMOLED display is among the best in class. The octa-core Qualcomm processor with 4 GB of DDR4 RAM will handle even the most demanding applications for the foreseeable future, and the front and rear cameras benefit from F/1.7 aperture lenses.
Let's not forget this phone packs almost every security feature and wireless connection standard. Samsung even claims the new 3000 mAh battery goes through a comprehensive eight-point inspection test. Plus, for business users on the go, that battery offers talk time up to 1,200 minutes and active online usage with 3G for up to 11 hours. Overall, we'll have to see if customers are as confident in this phone as Samsung.
Display: 5.8-inch Super AMOLED display (2960 x 1440 pixels)
OS: Android 7.0 Nougat
Dimensions: 2.9 x 0.31 x 5.9 inches
Weight: 5.5 ounces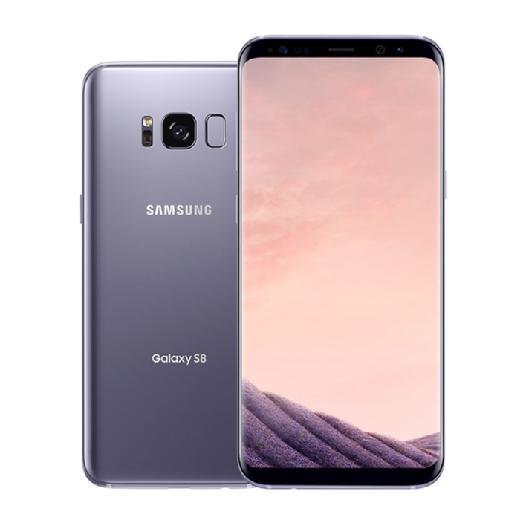 Processor: 2.3 GHz Qualcomm
Memory: 4 GB RAM, 64 GB internal memory, microSDXC card support up to 256 GB
Cameras: 8 megapixel front, 12 megapixel rear
Battery: 3000 mAh
Connectivity: DC-HSDPA, DC-HSPA+, EDGE, EV-DO, FDD-LTE, GPRS, HSDPA, HSUPA, LTE, TDD-LTE, VoLTE, ANT/ANT+, Bluetooth 5.0, IEEE 802.11a/b/g/n/ac, near-field communications
Price: $750 (unlocked), $25-$30 per month on contract
Dig Deeper on Google Android operating system and devices