Share this item with your network:
New tools plug the mobile app development skills gap

Maksim Kabakou - Fotolia
No mobile application developers? Turn to low-code tools
With so many enterprises looking to adopt mobile apps, it's getting harder to find qualified developers, but the vendor market is adjusting to provide IT with tools to simplify mobile app dev.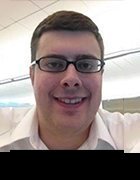 By
Hiring enterprise mobile application developers can be like trying to find a needle in a haystack. It takes significant resources, and when the proper apps aren't available to users, productivity suffers.
Enterprise mobile apps -- and in turn, developers -- are in high demand as businesses hone their mobility strategies. Business processes that previously took hours or days can now take minutes thanks to mobile technology, and this can lead to more revenue.
Sometimes, what's available in the app store isn't enough. And native development skills -- experience coding in Objective-C, Swift and Java -- are difficult to find, said Adam Bookman, co-founder and partner at Propelics, a mobile strategy and application development company in San Jose, Calif. Another problem is finding developers who haven't just tinkered with games or marketing applications, but actually have experience building enterprise apps.
"While app developers don't need to be enterprise architects or Web services gurus, they do need to understand enterprise systems and processes and how to hook into them," Bookman said.
Finding those skilled developers is the top obstacle to timely app releases, according to a 2014 survey of more than 8,000 mobile developers and 121 IT decision makers conducted by IDC and app development platform vendor Appcelerator.
The lack of available talent has also changed the way businesses approach development, spawning new cross-platform development tools and codeless offerings that enterprises can adopt to better take advantage of their existing employees' skills. With all of these new ways to develop mobile apps, it's up to each organization to know its users' requirements and meet them by allocating resources intelligently.
Cross-platform suites ease the app burden
As might be expected, larger organizations are more likely to have the resources to develop the apps their users need. These companies may use in-house talent or work with outside firms that develop apps (or use a combination of both approaches).
IDC's Mobile Enterprise Software survey from April 2014 showed 40% of businesses with more than 1,000 employees developed and deployed all their apps themselves in the previous 12 to 18 months. Fifteen percent of respondents deployed all apps using a third party, and 43% mixed third-party firms and internal development.
The size of the organization and its financial resources may play a factor in which mobile platforms companies can develop applications for, and who develops them. Building native mobile apps can provide the most natural user experience, but that comes at a cost -- which smaller companies may not be able to afford.
"It's not a sustainable model to go out to a third party and spend $10,000, $50,000 or $350,000 to develop, perfect and maintain [native] applications," said John Jackson, IDC research vice president.
It's also expensive to hire people with native mobile app development skills.
"It's unreasonable to expect that most enterprises at this time are going to be able to attract and retain native devs," Jackson said. "So you need some tools and you need a bag of tricks."
One such tool is the cross-platform development suite, which developers can use to build applications for multiple operating systems using JavaScript, C# or .NET. It's likely organizations already have developers with knowledge of those languages in house, so they don't need to go out looking for that kind of talent, Bookman said.
"Those people generally are cheaper than the native developers," he said.
Vendors that offer cross-platform suites include Xamarin, SAP, Alpha Software and Red Hat's FeedHenry.
Codeless apps work for lightweight tasks
Not all enterprise apps are created equal, and as such, not all apps require the same amount of development time and resources. Organizations will likely shell out more resources for business-to-consumer apps, which can directly lead to sales, than for business-to-employee (B2E) apps, which provide softer benefits.
Think twice before splurging on development when it comes to something like Salesforce automation or fleet-scheduling apps, Jackson said.
"It doesn't have to look like Facebook," he said. "It can probably be a bit more functional, and you can dispense with some of the aesthetics."
For those lightweight B2E apps, organizations can turn to low-code or codeless app development platforms that many vendors now offer. These platforms are meant for non-developers: IT staff with no coding background and, in some cases, line-of-business employees with no tech backgrounds at all.
It's unreasonable to expect that most enterprises are going to be able to attract and retain native devs.

John Jacksonresearch vice president, IDC
"You don't have to be an expert on the technology," said Charlotte Dunlap, senior analyst for application platforms with Current Analysis.
Putting IT staff and business users to work on front-end development can also help deal with the backlog of mobile app projects in an organization -- a challenge given the speed of today's mobile app refresh cycles, Dunlap said.
Kony Modeler, SAP Web IDE and IBM MobileFirst Platform Foundation are among the mobile app development platforms that include codeless tools. But these tools aren't a fix-all for app development, Bookman said.
"For building something quick and dirty, you can build one of those [codeless apps]," he said. "I don't think that's an enterprise-type standard."
Don't blame mobile application developers
It would be easy to blame slow enterprise mobile app development on the lack of available developers, but it's not that simple, Jackson said.
Organizations also face challenges including the need to accept new ways of thinking about architectures, user experience design, mobilizing business processes and connecting to back-end data sources. Those are deeper issues than just finding the right developers.
"It's a broader set of skills that I think need to be accessed," Jackson said.
Companies can look to external help for mobile app development skills first and then bring talent in house, Bookman said. With in-house developers on board, organizations can then take advantage of those skills to foster new mobile innovations.
The demand for mobile application developers isn't going away and will likely intensify if the Internet of Things begins to really proliferate in the enterprise, Jackson surmised.
"The number and nature of targets is only going to get significantly bigger and significantly more complex," he said.
Jake O'Donnell is the news writer for SearchConsumerization and SearchVirtualDesktop. He can be reached at [email protected]. Follow him on Twitter @JakeODonnell_TT.
This article originally appeared in the July/August issue of the Modern Mobility e-zine.
Dig Deeper on Mobile enterprise application development