Mobility won't kill the Microsoft Windows operating system
The Microsoft Windows operating system will remain an enterprise staple because other devices don't support business-critical apps and processes.
Despite mobile computing's explosive growth and valuable benefits, the Microsoft Windows operating system will be an enterprise mainstay for the foreseeable future.

Download this free guide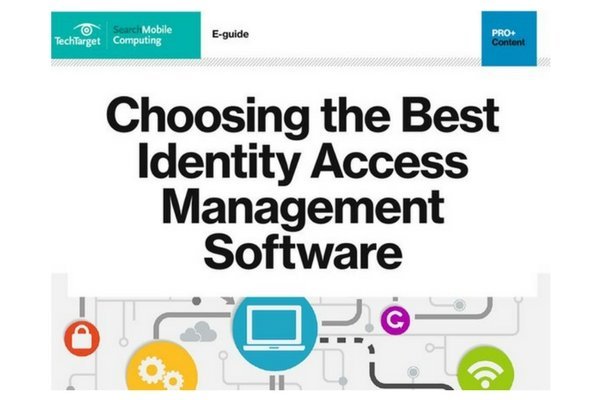 PDF: How to Choose the Best Identity Access Management Software
Since mobility is a vital element in almost every modern IT shop, today's comprehensive IAM platforms should feature capabilities enabled by a mobile environment. Save this PDF to help prioritize which capabilities your business needs in IAM software.
Microsoft will support Windows 7, the leading desktop OS by market share, until at least 2020, meaning organizations have no pressing need to migrate. Plus, most employees use mobile devices in addition to their PCs, not instead of them.
"Tablets are being used as companions," said Aaron Freimark, chief technology officer at Tekserve, a New York-based Apple reseller.
Workers may also hold on to the PC because mobility represents such a new way of doing things. Benjamin Robbins, co-founder at Seattle-based mobile consultancy Palador, said his transition to a mobile-only lifestyle was tough.
"I was stuck in that PC mindset," he said. "We really have ingrained patterns in our heads about not only how to work, but how to interact with a computer. Stepping outside of that is frightening. … The first month was really a challenge. I really had to stop and think about what I was doing."
The Microsoft Windows operating system has another advantage in its application ecosystem. Certain workers rely on powerful software that only fully loaded computers can support. More importantly, there's a plethora of business-critical legacy apps, made by third-party developers, that won't work on other OSes. As long as that's the case, Windows will remain in the enterprise picture.
To make these applications available to mobile workers, organizations may turn to desktop or application virtualization. Desktop virtualization stores a full Microsoft Windows operating system environment in a data center and delivers it to an endpoint over a network; application virtualization takes a similar but more limited approach. Both technologies allow mobile workers to access Microsoft Windows operating systems and apps on non-Windows devices, but they're not without their drawbacks. Network connectivity requirements, performance issues and cost all create problems in a desktop or application virtualization project. User-friendliness is another concern.
"If anybody's ever tried [virtualization on a mobile device] for long periods, it's not really great," Freimark said. "Windows was built for a keyboard and mouse."
Some virtualization vendors offer features designed to optimize the experience of using keyboard- and mouse-based software on touchscreen devices, but most experts agree a user experience designed specifically with mobile in mind is better. As more independent software vendors (ISVs) develop mobile versions of their Windows apps, they "could conceivably quell the marketplace" for desktop and application virtualization on tablets, said Francis Poeta, president and CEO of P and M Computers, an IT solutions provider in Cliffside Park, N.J.
"That'll be what drives Windows up a wall," he said.
ISVs may also develop more cloud-based Web apps, which are easier to update and offer more cross-platform compatibility than native mobile apps, said Paul Kunze, vice president at IntraSystems, a Braintree, Mass.-based solutions provider. Web apps, however, come with their own challenges. Mainly, they can't take advantage of all device- or hardware-specific features, which can limit their functionality.
Dig Deeper on EMM tools | Enterprise mobility management technology