Share this item with your network:
Mail, calendar, contacts: Is that all there is for enterprise mobile apps?

ra2 studio - Fotolia
MobileIron CEO: Mobility means more than just secure email apps
MobileIron's new CEO says the goal of enterprise mobility is to transform business processes, but it's hard to support so many different devices.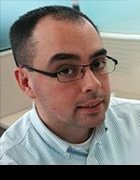 By
Most EMM products are part of large enterprise mobility suites from larger software vendors. But that doesn't mean management and security should go by the wayside.
Enterprise mobility management (EMM) gives businesses the foundation they need to empower workers and increase productivity, said Barry Mainz, the new CEO of MobileIron -- the largest standalone vendor left in the market. Here, Mainz discusses the role of EMM in today's ever-changing landscape, where mobility means changing business processes rather than simply providing secure email apps.
What does modern mobility mean to you?
Mainz: Endpoints will be mobile operating systems, and it completely changes the way in which we manage applications and security. Mobile computing is really about allowing your company to get this mobilization of not only the ability to look at data but act on it quickly.
What role does MobileIron play in helping businesses achieve this goal?
Mainz: We can be the … backbone for modern end-user computing. We secure email and applications, and we help people manage their devices.
What are the biggest challenges your customers face?
Mainz: One challenge is picking a vendor that can support your device of choice. I have a Samsung phone. I like it. But I also have an iPad. And I like it. Having that choice … is important. You've got to work with the vendor in terms of the management of the devices and securing the apps.
The other thing is, how do you build an organization that can support multiple operating systems, multiple architectures, multiple versions? It's really hard.
How much do your customers really want to embrace mobility, and how much do they just want to say they did it?
When you get to talk to customers about business outcomes versus 'did you secure email?' it's a completely different conversation.

Barry MainzCEO, MobileIron
Mainz: If you talk to the C-level, they're all about, "How do we transform our business processes?" There's so many benefits. Can [users] act on and have visibility into data in a way that speeds up your business? The innovative customers are looking at that.
When you get to talk to customers about business outcomes versus 'did you secure email?' it's a completely different conversation. When I'm talking to customers and partners, these are the conversations they want to have.
Maybe somebody two steps above the janitor doesn't want to have those, because they're not in their purview. But senior-level folks? Absolutely. If they're not, they should be.
What's your favorite movie?
Mainz: Growing up, because I had a big Italian family and we liked to laugh a lot, I'd probably say Blues Brothers. I like The Godfather. So I'd probably say those two.
What's the best dish you can cook?
Mainz: I can make a killer pasta and sauce from my grandmother's recipe.
If you could travel anywhere in the world, where would you go?
Mainz: I love Santorini, Greece. Did my honeymoon there. The views are epic. The food's terrific. The people are really nice. It's a really special place.
This article originally appeared in the March issue of the Modern Mobility e-zine.
Dig Deeper on EMM tools | Enterprise mobility management technology