Share this item with your network:
The 2015 Impact Awards recognize the best IT products

igor - Fotolia
Mobile user experience design key to app success
Employees nowadays want their business apps to work as smoothly as Facebook. It's making IT focus in on mobile user experience design.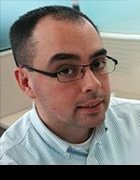 By
Just a few years ago, a major international corporation was going mobile. Corporate leaders wanted to replace the business' shipment-tracking units with Android devices, but they hadn't considered the implications of such a move.
The operations department, for example, would fix and upgrade the tracking devices by periodically sending out physical CDs and DVDs with massive software updates to end users. However, an executive at the company knew this approach wouldn't work after the move to Android. Physical media issues aside -- you can't install software from a CD or DVD to a tablet -- the length of time between updates wouldn't meet user expectations. In the mobile era, app updates are constant, sometimes coming just week or even days apart. The executive brought this up to his colleagues.
"They said, 'We can't do that,'" he recalled. "And I said, 'You better figure out how.'"
Users speed up
Today, adoption of enterprise mobile apps -- particularly those developed in-house -- is on the rise. enterprise mobility management vendor Good Technology saw activations of these apps on its platform increase by a whopping 731% year over year, according to its latest Mobility Index Report.
But organizations still struggle to get their application development and lifecycle management processes up to speed. It's not just a mobile user experience design issue, either. Employees want regular updates and prompt bug fixes for all of their corporate applications.
There has to be a way to provide feedback to developers, especially because employees assume that built-in monitoring and analytics will identify and solve problems proactively.
Marty Resnick, mobile strategist at a large global enterprise, summed up end users' expectations thusly: "Facebook works this way. Why doesn't your application work this way?"
Enterprise applications typically include every last feature that every last user could ever possibly need. (This in spite of the old axiom that for 80% of users, 20% of an application's features will suffice.) Such code-heavy software with so many moving parts would take a long time for developers to improve -- these updates would sometimes come at the expense of user experience design.
Today's successful mobile apps eschew this slow pace and monolithic approach. Take Facebook. For PC users, the social network's website offers one-stop shopping: Users can view their news feeds, chat with friends, manage pages and participate in groups, all from the same interface. On mobile devices, however, each of these tasks has its own app. Facebook also updates its main iOS app every four weeks.
And while the steps of the mobile app lifecycle are the same, from ideation and design to deployment and monitoring and back, "the complexity in each one of these phases is getting much more dense," said Sravish Sridhar, founder and CEO of Kinvey, a Boston-based mobile backend as a service vendor.
For example, when designing a mobile app, you have to consider the UX on multiple operating systems, which are running on devices of various shapes and sizes, each with its own user interface.
"An app is a custom user experience for a specific form factor," Sridhar said.
Start your engines
Independent mobile consultant Bryan Barringer offered these development and lifecycle management tips for business and IT leaders who don't know where to begin:
Iterate: Focus on pushing out smaller, more frequent app updates. Make fewer changes to features, and build focused apps with fewer features overall. Think of the application lifecycle as ongoing product management, not a one-off process.
Retool, retrain, recruit: It's important to bring tenured developers up to speed on new programming languages. It's even more important for developers, new and old, to have the right UX-centric mindset.
Provide leadership: Each organization needs a high-level executive to oversee changes across all departments, not just here and there.
Dig Deeper on EMM tools | Enterprise mobility management technology