Share this item with your network:
In-app analytics take the pulse of mobile apps

Fotolia
Mobile in-app analytics bring user experience out of the dark
It's time to bring the user experience into the light. With in-app analytics, developers can learn what causes apps to crash and what features users like.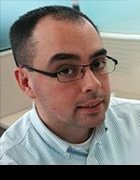 By
Analytics drive business today. They give organizations the information they need to determine whether products and campaigns are successful -- and how to fix them if they're not. They identify inefficiencies in business processes and potential solutions. And they even factor into some personnel decisions.
Increasingly, analytics are also built into enterprise mobile applications, where they offer invaluable data about the user experience. How many button taps does it take to perform a certain task? What specific action caused the app to crash? Which features do users ignore, and why? Mobile in-app analytics can provide the answers to all these questions and more.
With this insight, developers and operations staff can streamline app workflows, improve back-end performance and identify bugs and poor design components. But the abundance of data to collect and analyze can overwhelm some organizations and limit the benefits of this emerging technology.
In-app analytics paint a full picture
Application performance monitoring (APM) -- a mainstream technology that measures an application's resource utilization, network latency and other factors to ensure an acceptable user experience -- is nothing new.
It's also standard practice for developers to test the performance and user experience of their applications. Traditionally, however, this testing takes place before IT deploys an app, and in a controlled environment with a subset of users. But in the mobile era, it would be nearly impossible to test an app on every possible device and operating system combination a user could have. Consequently, the data IT gathers during mobile app testing doesn't always reflect what will happen when an app goes into production.
"You can only test so much," said Jason Wong, principal research analyst at Gartner.
That's where mobile in-app analytics come in. Real-time data from workers who are using the app to perform real business tasks offers a more complete picture -- and more actionable intelligence -- than APM and app testing alone.
"In-app analytics are critical to application lifecycle management," said Philippe Winthrop, global mobility evangelist at CSC, an IT services provider. "There is no such thing as version one-and-done of an enterprise mobile app. You're always going to be iterating."
It's the continuous improving of the app that's the hard part.

Burley KawasakiSenior vice president, Kony
Consider this hypothetical example: Basic mobile app analytics report that a certain app crashes 10% of the time, typically about 15 seconds after it's opened. In this scenario, the developer would have to go into the app's code, try to figure out where in its workflow a user would be after 15 seconds and identify a bug that could be causing the crash. In-app analytics, on the other hand, would report that the crashes occur when users press the Add New Customer button on one of the app's sub-menus. And the developer would know exactly which part of the code to fix.
Some mobile app analytics tools can even record users' sessions in an app to identify problems that aren't related to code. Wong shared one example in which users weren't completing a workflow, and they were all abandoning the app at the exact same point. Recordings showed that users pinched and zoomed on their touchscreens at that point to more clearly see numbers they needed to enter. But there was a button they needed to press to confirm their entries on that screen, and it disappeared when they zoomed in, making it look like the app had frozen.
That's what caused users to give up on the app, but traditional mobile app analytics wouldn't have picked up on it.
"From an APM perspective, it all looked fine," Wong said.
Analyzing the mobile app analytics market
There is no shortage of vendors who offer mobile in-app analytics capabilities. Emerging vendors such as Localytics, Crittercism, Appsee and Twitter's Crashlytics focus primarily on this area; Adobe, IBM and others make in-app analytics part of their broader enterprise mobility offerings.
Kony, a mobile application development vendor based in Austin, Texas, got into the game last year when it released its mobile backend as a service platform, Mobile Fabric. In-app event tracking capabilities are baked into Mobile Fabric's software development kit, so developers can access analytics for any of their apps that tie into the service, regardless of what development platform they use.
"Customers are increasingly wanting to choose their own front-end tools," said Burley Kawasaki, Kony's senior vice president of platforms.
Despite the plethora of vendors in the market and the promise of mobile in-app analytics, the technology isn't always an easy sell. CSC encourages its customers to implement its partners' analytics tools, but those who do are in the minority, Winthrop said.
"Part of that is cost," he said. "Part of that is understanding the real benefits."
Indeed, developers may not realize the importance of in-app analytics until after they've built and deployed an app.
"There is this maturity process that customers go through," Kawasaki said. "Often times they're just trying to get the first app out. So they're not always asking for [analytics]."
The inflection point usually comes when organizations find themselves with a dozen or more apps, and monitoring them individually becomes a hardship, Wong said. Mobile app updates should ideally come every one to two months, and in-app analytics can help prioritize which apps to fix, fine-tune and upgrade within that timeframe, he said.
Changing processes is the hard part
Still, organizations that adopt in-app analytics often struggle to make the best use of the technology. For example, analytics may show than an app's response time for a certain action is a fraction of a second longer than it should be -- a traditional metric that a developer would naturally be drawn to address. Meanwhile, the analytics may also show that it takes twice as long as it should for a user to process an order in a customer relationship management app. That's a more business-critical problem, but it's also more challenging to fix because it requires a rethinking of processes and workflows.
"It's the continuous improving of the app that's the hard part," Kawasaki said.
To step up to this challenge, mobile in-app analytics customers should take a big-picture view: Recognize that the data is important, but understand what it means, Winthrop said. That requires a new mindset, and it takes a lot of work -- but so does developing an application in the first place.
"If you're going to build an app," Winthrop said, "don't you want to know how it's performing?"
This article originally appeared in the October issue of the Modern Mobility e-zine.
Dig Deeper on Mobile enterprise application development