Share this item with your network:
Mobile compliance brings more IT complexity

peshkova - Fotolia
Mobile desktop as a service still isn't viable
Vendors are working to make DaaS a better experience on mobile devices, but users still don't find cloud-hosted desktops workable for complicated tasks on smartphones and tablets.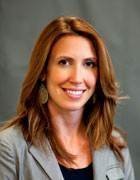 By
The latest cloud-hosted desktop platforms can bring a Windows PC interface to any Internet-connected device, but while workspace as a service and desktop as a service providers spread their "any device, anywhere" messages, using a mobile device for desktop computing isn't as hot as it's made out to be.
Sure, end users like the option of reaching into their pockets to review documents on their smartphones, but typically only in a pinch -- not as a permanent replacement for PCs, said David Johnson, senior analyst with Forrester Research. For instance, some companies have jumped on the mobile desktop bandwagon by handing out virtual desktop-enabled tablets to specific portions of their workforces, such as field sales reps, Johnson said.
"We saw … mixed results," he added. "It presented these employees with a challenge if they needed frequent access to their Windows desktops or apps to do their jobs."
It was especially challenging if users were working in areas with spotty cellular coverage or limited public Wi-Fi, or if the apps they wanted to access weren't touchscreen friendly.
For those reasons, workers frequently use remote desktop access from tablets for tasks such as filing reports at the end of the day, making minor edits to slides and documents, or reviewing drawing and design specs, Johnson said.
Mike Chase, CTO of desktop as a service (DaaS) provider dinCloud, agreed that most cloud desktop users rely on mobile devices sparingly. Based on help desk tickets and personal interaction with customers, he estimated that mobile devices account for less than 10% of access to cloud-hosted desktops.
"Mobile devices lack a real keyboard and mouse, so they don't make a terrific endpoint for remotely utilizing a Windows desktop," Chase said.
Content creation vs. collaboration
People don't want to use a mobile device to access a virtual desktop to access a file.

Mike ChaseCTO, dinCloud
Though users tend to create content on their laptops or PCs, they do rely on mobile devices for collaboration work. Employees can sync and access files using cloud file-sharing tools such as Egnyte and Dropbox, and even use Apple TV, HDMI connectors or other methods to connect their mobile devices to large monitors in conference rooms for PowerPoint presentations, Chase said.
"People don't want to use a mobile device to access a virtual desktop to access a file," Chase said. "It's an obtuse way of getting to just the file."
Now that Microsoft Office is available as a mobile app, and more tablet-specific productivity apps are becoming available, mobile desktop work will increase. And convertible tablets such as Microsoft's Surface Pro and Dell's XPS 12 2-in-1 also help, as a keyboard and mouse are integral to their designs, Johnson said.
"They make a solid VDI access point as long as the user has good public network connectivity," he said.
The irony is clear: Users will access cloud-based or virtual desktops and apps from mobile devices as long as those devices look and work like PCs.
The writing's on the wall
Still, demand for mobile desktop as a service is too strong to ignore, and the industry is responding. Microsoft has taken steps to ensure that its apps work across mobile devices and PCs with the Universal Apps platform and through cloud versions of its software.
The company is also about to add a bring your own license (BYOL) program for Software Assurance subscribers that will allow them to run Windows 10 on Azure for the first time. Microsoft declined to say when it will be available, but the company asserts it's a licensing strategy that supports the any device, anywhere movement.
It's an important step because Microsoft has never allowed its desktop OS to run in a cloud environment; even its own Azure Remote Desktop is hosted on Windows Server. News of the BYOL program shows Microsoft sees the writing on the wall, dinCloud's Chase said.
"What fuels Microsoft's strategy is that eventually apps -- perhaps via containers -- and operating systems will all be abstracted to the cloud," Chase said.
This article originally appeared in the January issue of the Modern Mobility e-zine.
Next Steps
Why one expert chose VDI on mobile
Desktop virtualization and mobile devices don't mix
How VDI can improve BYOD security
Dig Deeper on Enterprise mobile app strategy