Share this item with your network:
The 2015 Impact Awards recognize the best IT products

Fotolia
Mobile application lifecycle management dictates user experience
Business users want enterprise apps to update as fast as consumer apps. The pressure is on IT to improve mobile application lifecycle management.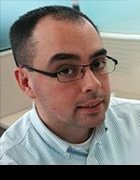 By
Apps have fueled the mobile revolution, and they're only growing more integral to daily life. The average iPhone and Android owner in the United States spends 30 hours a month using mobile apps, up from 18 hours in 2011, according to a July 2014 report by Nielsen.
Thanks to the popularity of consumer-focused mobile apps, people now expect the same user-friendly, streamlined experience from the apps they use for work. Technology has empowered workers, so if their employer-issued software isn't satisfactory, they'll find other tools to get the job done -- often, they'll do it quickly. One in five mobile apps are used only once after being downloaded, according to a June 2014 report by Localytics, an app analytics and marketing firm. Other estimates say people delete as many as 60 to 90 percent of the apps they download, either because of performance issues or other UX frustrations.
"Before, it was all about the functionality of the app," said Marty Resnick, a mobile strategist at a large global enterprise. "Whereas with mobile, you really want to get the user buy-in."
The way in which an organization deploys an app to users is also important with regard to its reception. In the App Store and Google Play, a simple tap of an icon is all it takes to download an app. Enterprises, however, often rely on sideloading, which bypasses these official app stores and typically creates a more complicated process for users.
"They've already got a negative taste in their mouth before they've even opened the application," Resnick said.
The increasing fickleness of the user base makes the feedback loop an even more important part of mobile application lifecycle management. Consumers are accustomed to going into the Apple App Store and Google Play Store, rating apps and leaving comments about what they like, what they don't like, what features they'd like to see and more. More importantly, they're used to seeing developers respond to these reviews quickly.
Problems arise when users don't bother to leave feedback, often because they're so dissatisfied by the app. How do developers know if their apps work properly and meet users' needs if people are too annoyed to provide criticism?
"The tolerance for these apps when they crash is very low," said Bryan Barringer, an independent mobile consultant. "If you're waiting for feedback, you're not going to get it, because they're not using your app. That's your feedback."
Under the hood
Enter in-app analytics. Several mobile application development platforms offer this functionality, which provides detailed information about how workers use enterprise apps and where they run into problems.
"People need to understand the impact of design choices, and that means being able to gain insight into how users use that application," said Mike Gilfix, director of enterprise mobile platform and analytics at IBM.
IBM's MobileFirst platform can identify the place in a specific workflow that users abandon the app, and then pinpoint the cause of their frustration, such as a glitch that causes a certain screen to render improperly.
"The user experience really matters," Gilfix said.
Adapting traditional processes to work in the modern era of mobile application lifecycle management and development is no small undertaking. But, new development tools and backend services can help organizations as they get up to speed.
For example, mobile backend as a service vendor Kinvey's platform abstracts front-end and backend app development from each other, so the respective teams can work on different components of the app, at their own pace, without creating a culture clash.
"The two teams can work independently of each other and then meet in the middle," said Sravish Sridhar, CEO and founder of Kinvey.
Some development platforms allow organizations to take advantage of their traditional enterprise development skills. Resnick's company, a .NET shop, uses a product called Xamarin, which lets developers write one version of an app and run it on many different operating systems. Developers build an app in C#, a traditional Windows language that runs on .NET, and use this shared code to create native versions for iOS, Android and Mac OS X.
Other tools allow developers to write apps in HTML5 and package them as native mobile apps, leveraging existing Web development skills.
However, no matter the choice of back-end platform, there will be impatient users at the gate.
"Enterprises are going to struggle for a long time before they figure this out," Barringer said.
Dig Deeper on EMM tools | Enterprise mobility management technology