Share this item with your network: BACKGROUND IMAGE: iSTOCK/GETTY IMAGES
The incredible shrinking desktop: Have Apple and consumerization finally broken the back of Wintel?
iSTOCK/GETTY IMAGES
Microsoft, PC manufacturers share the blame for the desktop downturn
New technologies have spurred the consumerization of IT on, and PC manufacturers haven't done a good job of changing with the times.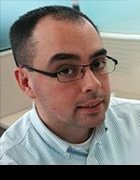 As recently as six years ago, questioning the long-term success of the Wintel juggernaut and PC manufacturers would have seemed preposterous.
Then Apple released the iPhone, opening the floodgates to creative new computing technologies. Instead of coming along for the ride, the traditional PC manufacturers largely dug in their heels. And when they finally tried to adapt, they found the transition much harder than expected.
Microsoft gets most of the blame here, but it's not alone. Traditional PC manufacturing powers have also dropped the ball.
"Complacency and a lack of innovation among [original equipment manufacturer] vendors and other parts of the PC ecosystem have occurred over the past five years," IDC said in a January press release.
Dell, a company built on its PC-making prowess, has had to expand into new areas—servers, virtualization, even cloud—through several high-priced acquisitions. CEO Michael Dell, an investment firm and Microsoft teamed up to take the company private earlier this year.
Last year, Hewlett-Packard announced plans to lay off 29,000 employees over two years. Some observers trace the start of the company's troubles back to its 2002 merger with another PC manufacturing giant, Compaq.
As the PC's share of the endpoint device market continues to slide—from 31% in 2012 to 24% in 2016, according to IDC—Microsoft is struggling to fight back. With the Windows 8 and Windows RT OSes, the company tried to give customers the best of PCs and tablets on one device. But thanks to confusing dual interfaces and no shortage of various devices—made by hardware partners and, for the first time, Microsoft itself—consumers and businesses largely tuned out. Windows Phone 8 has similarly failed to get traction in the market.
If there's any good news for Microsoft and others left in consumerization's wake, it's that innovation in the mobile market has slowed from its once-breakneck pace. There's a bigger version of the iPhone and a smaller version of the iPad, but the software that runs both has remained largely unchanged for a few years. And in some regards, the market's top mobile devices are very similar. Case in point: Samsung, the only smartphone manufacturer that outsells Apple, was found to have infringed on Apple's patents in a high-profile trial last year.
There is room for another player to step up, offer something unique and reap the benefits. It will happen eventually, as it always does in the tech industry. And it will bring even more disruption for IT, as users' computing habits move further and further away from the PC.
"Is the desktop done?" wondered Paul Kunze, vice president at IntraSystems, a Braintree, Mass.-based solutions provider. "Certainly not today, but I can see it being less and less important as we move forward."
Dig Deeper on Wearable devices and emerging technology