Share this item with your network:
In-app analytics take the pulse of mobile apps

Paulista - Fotolia
MBaaS platforms let developers reduce, reuse and recycle code
Mobile backend as a service technology helps developers easily build common features into their apps.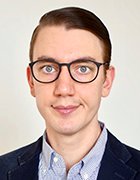 By
As enterprise mobility strategies become more advanced, companies are building more in-house, line-of-business mobile apps -- often an expensive and daunting proposition.
There are many technologies available to make this process easier, including application refactoring, mobile app development platforms and HTML5. Another relatively recent addition to the list is mobile backend as a service (MBaaS), which connects mobile apps to data center infrastructure services, such as storage and servers, via APIs and software developer kits.
By using MBaaS platforms, developers don't have to reinvent the wheel when building common mobile app features such as authentication and offline synchronization or making enterprise data available to mobile apps. It provides the infrastructure needed to solve both of these problems. Plus, once IT deploys MBaaS, developers can use it again and again for subsequent apps. (Incidentally, more than one MBaaS company was founded when a group of developers spent a long time building infrastructure to support a mobile app, and then they realized they could reuse it and sell it to other companies.) Some companies also use MBaaS to support Web-based apps for desktop PCs.
How MBaaS platforms work
To give apps access to enterprise data, MBaaS connects to existing data sources -- without having to move or modify them. These data sources may include databases, such as those that live in a company's enterprise resource planning or customer relationship management system, or RSS feeds and even user directories that manage accounts and authentication.
MBaaS platforms then make this data available to mobile apps as a set of modern APIs or SDKs, and it can also provide the appropriate security and management controls for using these APIs.
By using MBaaS platforms, developers don't have to reinvent the wheel.
MBaaS vendors often make their platforms available as cloud-hosted services, which include connectors so the platform can securely connect to corporate networks and access various types of on-premises data sources. Some MBaaS platforms are also available in entirely on-premises versions, though some features such as Apple iOS or Google Android push notifications will require cloud connectivity no matter what.
There are many other technologies that can provide similar functionality to MBaaS. Platform as a service offerings can be useful for building mobile apps, and many mobile app development platforms also have functions that connect mobile apps with back-end infrastructure. This range of tools means that the scope and future role of MBaaS platforms is sometimes debated. The distinction, though, is that MBaaS is middleware. It leaves the front-end client development to other tools, and it also relies on existing enterprise databases and applications to connect to.
The field of enterprise app development tools is constantly evolving, which can make it challenging for companies to know which vendors and services to use for a project. But the positive side is that there are many varieties of tools available to make enterprise app projects easier.
This article originally appeared in the October issue of the Modern Mobility e-zine.
Dig Deeper on Mobile data, back-end services and infrastructure