Share this item with your network:
The good and bad of supporting Apple devices

yoshitaka272 - Fotolia
Lenovo ideacentre Stick 300 puts a PC on an HDMI dongle
This Windows PC lives up to its mini-me label, but enterprise users will need more features like added inputs and a microphone to make it useful.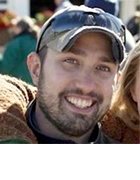 By
The Lenovo ideacentre Stick 300 is a tiny HDMI dongle -- literally a pocket PC -- and it has more inputs and ports than most Windows tablets. But the device is more useful for terminals and thin clients than for enterprise users that need the bells and whistles of a desktop.
It's hard to imagine a portable PC smaller than the Lenovo ideacentre Stick 300, an Intel Atom-powered Windows PC that's no bigger than a pack of gum. The device's spec sheet rivals those of many budget Windows devices, which are more than capable of handling daily computing tasks.
The ideacentre Stick 300 works with any HDMI-enabled monitor, which includes just about all HDTVs on the market, and it has a full-sized USB port for a keyboard and mouse. The device measures just 3.94 x 1.5 x .59 inches and weighs 0.1 pounds. It has an Intel Bay Trail Z3735F processor (quad-core Atom, 1.33 GHz) and 2 GB of RAM.
In addition, the ideacentre Stick 300 has 32 GB storage capacity, with a microSD card reader extension, as well as a full-sized USB 2.0 input and a mini-HDMI output. It supports 802.11 b/g/n Wi-Fi and Bluetooth 4.0. The device ships with 32-bit Windows 8.1 with Bing but is upgradable to Windows 10.
But with portability comes compromise. The Lenovo ideacentre Stick 300 requires a keyboard and mouse, and the single USB input will necessitate a USB splitter if you need multiple wired accessories. The device also needs an external power source, which means more potential wire tangle. And it lacks a microphone and camera, making it useless for Skype and other conferencing software.
It's not ideal for the enterprise road warrior, but this low-cost, low-powered PC with a tiny footprint could be valuable in terminals, kiosks, data centers and as thin clients. As Intel's chip technology progresses, physically shrinks and requires less power to operate, it's not hard to see successive generations of this kind of PC stick become completely embeddable and more useful for enterprise users that want to access their PC screen on the go.
The Lenovo ideacentre Stick 300 costs a scant $130 -- comparable to most budget tablets and smartphones.