Evaluate
Weigh the pros and cons of technologies, products and projects you are considering.
Legacy apps will keep Windows PCs alive: A #CoITchat recap
Windows PCs will stay alive in the enterprise thanks to legacy apps, but they'll also have to change, say participants in our latest #CoITchat.
Windows PCs are no longer the only computing devices in the enterprise, and that one fact has major ramifications for IT departments and business leaders.

Download this free guide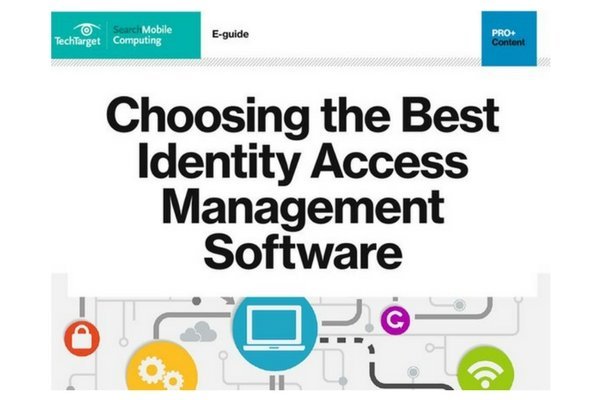 PDF: How to Choose the Best Identity Access Management Software
Since mobility is a vital element in almost every modern IT shop, today's comprehensive IAM platforms should feature capabilities enabled by a mobile environment. Save this PDF to help prioritize which capabilities your business needs in IAM software.
Smartphones and tablets offer employees new, more flexible ways to get work done. Microsoft has responded to the enterprise mobility trend with Windows 8 and Windows RT, touchscreen-enabled operating systems that offer two interfaces: one designed for the mobile world and another that resembles that of traditional Windows PCs.
Participants in our recent #CoITchat tweet chat, hosted by @SearchCoIT, discussed the potential of this strategy, the future of Windows PCs and more. Here's a recap of what they had to say:
Do you agree with Microsoft's vision that tablets and PCs will merge?
A2. Merge - they already have. Just not the way MS imagined. They are different forms of computing… #CoITchat

— Brian Katz (@bmkatz) June 25, 2013
@SearchCoIT Unification is one direction. You saw some of it on Mac, iOSing their GUI. Their will be unification is some ways. #CoITchat

— Eric Beehler (@cstechcast) June 25, 2013
How significant is the role of legacy applications in keeping Windows PCs alive?
Very! According to Gartner, if MS investing nothing more on Windows, it would still be needed for 15 years because of the apps #coitchat

— Natalie Lambert (@nflambert) June 25, 2013
@SearchCoIT legacy apps and developers with legacy skills and ISVs with legacy code bases keep #Windows alive #CoITchat

— Dan Shappir (@DanShappir) June 25, 2013
How do you decide when to use Windows PCs or mobile devices?
I still haven't found a way to get a full day's work done on a tablet easily. Windows or Mac is still the primary device. #CoITchat

— Eric Beehler (@cstechcast) June 25, 2013
There are some things you need a laptop for, but a great amount can be done on a tablet #CoITchat

— James Furbush (@JamesFurbush) June 25, 2013
For me, content creation is what requires the laptop #CoITchat @SearchCoIT

— Natalie Lambert (@nflambert) June 25, 2013
Running multiple apps at once is also a reason for me. I copy from word and past to powerpoint. Tablets dont work well for this #coitchat

— Natalie Lambert (@nflambert) June 25, 2013
Thanks again to everyone who participated in our #CoITchat on the future of Windows PCs in the enterprise!
Dig Deeper on Microsoft Windows phones and tablets