Laptop and notebooks for the holidays
Looking for a laptop or notebook for that special someone this holiday season? Be sure to read these reviews and user opinions first.
As portable computers continue to grow in power and drop in price, this device will please any techie from age 9 to 99.
Dell Vostro 1500

The Dell Vostro 1500 is much like the Inspiron 1520 -- it has a 15.4" display, the same build and for the most part the same port configuration. However, it is aimed at business users and is therefore all black in its looks. You can also configure it with Windows XP. The Vostro 1500 comes with the latest Intel Santa Rosa platform. Visit NotebookReview.com for Reviews and User Opinions

Download this free guide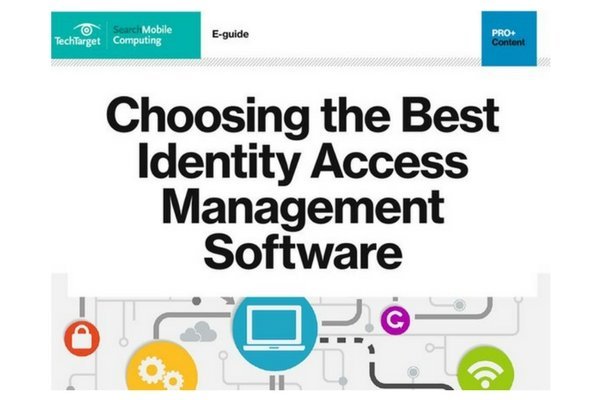 PDF: How to Choose the Best Identity Access Management Software
Since mobility is a vital element in almost every modern IT shop, today's comprehensive IAM platforms should feature capabilities enabled by a mobile environment. Save this PDF to help prioritize which capabilities your business needs in IAM software.
By submitting your personal information, you agree that TechTarget and its partners may contact you regarding relevant content, products and special offers.
You also agree that your personal information may be transferred and processed in the United States, and that you have read and agree to the Terms of Use and the Privacy Policy.
Lenovo ThinkPad T61

The ThinkPad T61 was released in May and is still holding strong on the most popular charts. The T61 sports the new Intel Santa Rosa (Centrino Duo) platform and improves upon the popular T60 by offering an even sturdier build and extra port options. Visit NotebookReview.com for Reviews and User Opinions
Sony VAIO SZ

Performance in a small package, that sums up the Sony VAIO SZ. The bright glossy 13.3" display is powered by dedicated graphics and the Intel Santa Rosa platform for an extra performance boost. Sony recently released the VAIO SZ6 series. Visit NotebookReview.com for Reviews and User Opinions
Dell XPS M1330

The XPS M1330 stays solid on the charts at #5 for the month. The M1330 is a 13.3" portable notebook with the Intel Santa Rosa processor, Nvidia 8400M graphics and slick looks. The M1330 is available in red, black and white color lid options. Visit NotebookReview.com for Reviews and User Opinions
Dell Inspiron 1520

Dell announced the Inspiron 1520 at the end of June and since then the Inspiron 1520 has been tearing up the charts. This Dell mainstream 15.4" has the Intel Santa Rosa platform on board and comes in 8-different color selections. As usual, it can be configured to your heart's delight. Visit NotebookReview.com for Reviews and User Opinions
HP Pavilion dv6500t

The HP dv6500t is a 15.4" widescreen display laptop that has the latest Intel Santa Rosa platform. It offers a very nice imprint finish glossy design and comes with a very reasonable price tag, starting at about $1,000 with some configurations. Visit NotebookReview.com for Reviews and User Opinions
Toshiba Satellite A200

The Satellite A200 / A205 series is a 15.4" screen mainstream offering from Toshiba. It has Core 2 Duo inside and ATI dedicated graphics is configurable with this notebook. Visit NotebookReview.com for Reviews and User Opinions
Lenovo ThinkPad X61

The ThinkPad X61 is an ultraportable 12.1" screen business notebook meant for road warriors. It's got a sturdy build yet weighs only 3lbs and has a great keyboard. The X61 has a regular clock speed processor while the slimmer X61s has an ultra low voltage processor. Visit NotebookReview.com for Reviews and User Opinions
HP Pavilion dv9500t

The HP dv9500t is a desktop replacement style 17" screen notebook. It's the big brother of the HP dv6500t. The dv9500t can be configured with a Core 2 Duo processor and Nvidia 8600 graphics card for potential gaming performance. Visit NotebookReview.com for User Opinions
Dell Vostro 1400

The Dell Vostro 1400 is a 14.1" business laptop from Dell. Surprisingly it's even more popular than the Dell Inspiron 1420 consumer notebook that offers color lid options. Maybe the black look and 30-day satisfaction guarantee is powering this notebook up the charts. Visit NotebookReview.com for Reviews and User Opinions
Dig Deeper on Microsoft Windows phones and tablets