Share this item with your network:
New tools plug the mobile app development skills gap

ras-slava - Fotolia
News
Stay informed about the latest enterprise technology news and product updates.
LG G4 features practical design for business users
This Android smartphone doesn't get fancy. What makes the LG G4 stand apart from others on the market is a flexible battery, practical features and strong display.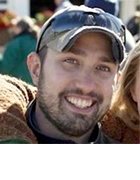 By
Forget curved displays and fingerprint sensors. The LG G4 keeps it simple with utilitarian features other vendors sacrifice.
Specs-wise, the LG G4 can go toe-to-toe with any other smartphone, including the Apple iPhone 6 and 6 Plus, Samsung Galaxy S6 and S6 Edge, and HTC One M9. The LG G4 features a 5.5-inch display with a whopping 538 pixels per inch. Its 64-bit, hexa-core Qualcomm Snapdragon 808 processor runs at 1.8 GHz, aided by 3 GB RAM. The phone ships with Android Lollipop 5.1, overlaid with LG's thankfully inoffensive UX 4.0 custom user interface. The LG G4 measures 5.87 x 2.96 x .35 inches (hwd), and weighs a scant 5.4 ounces.
But what sets this smartphone apart from the pack is a removable 3,000mAh battery and support for microSD cards up to 2 terabytes (TB). Users can even expand its 32 GB of internal memory via the microSD slot. That makes the G4 both a powerful and practical Android smartphone.
Enterprise pros and cons
High-end Android manufacturers often turn to design flourishes and new gimmicky features to stand out from the iPhone. LG wisely went the other way with the G4, providing greater flexibility for a handset that will retain its usefulness years after launch, while its rivals struggle to hold a charge.
The flipside is that the LG G4 is hardly an exciting phone. The design is pretty bland, and users either love or hate LG's unique back-mounted buttons. It's also huge, similar in size to the iPhone 6 Plus, which could turn off users looking for something compact.
Finally, its custom Android base code adds little functionality but changes the platform just enough to frustrate IT departments that need to learn the quirks of a tweaked OS.
The LG G4 is available on all major US carriers, ranging from $550 to $630 off-contract. On-contract pricing varies by agreement.
This article originally appeared in the July/August issue of the Modern Mobility e-zine.
Dig Deeper on Google Android operating system and devices