Share this item with your network:
Mobile compliance brings more IT complexity

martin_matthews - Fotolia
Internet of Things devices aren't new, just new to you
Without much hype, some industries have used sensors and connected devices for years. Now, Internet of Things devices are about to take off in a slew of new markets.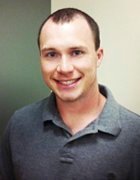 By
Internet of Things devices present some great opportunities for gathering and sharing critical information, but it's a challenge to turn that data into something usable.
Still, the value of the Internet of Things (IoT) seriously outweighs any challenges, said Bob Egan, the chief research officer at Sepharim Research in Falmouth, Mass. In fact, Internet of Things devices have already brought tangible benefits in the energy, transportation and telecom industries.
Here, Egan shares more about IoT use cases, what obstacles stand in its way, and how the trend will affect enterprise IT administrators.
What does modern mobility mean to you?
It's about providing solutions backed up by infrastructure that is as agile as the people that have to use them.
Is the Internet of Things a new concept?
It's definitely not. The use of sensors in many industrial applications has been around a long time. The potential of IoT is not limited by its hype but by our imaginations.
What are some companies already doing with Internet of Things devices?
In the energy sector, sensors have been used to remotely monitor things like pipeline pressures, oxidation or corrosion levels. In the telecom market, sensors are being used to measure power. If you look at the transportation industry, remote monitoring is used anywhere from tracking packages to tracking the vehicles.
For example, as a truck crosses from one state to another, there's data that needs to be collected that has to do with taxes that need to get paid. Think about driving through tolls with E-ZPass. From that, municipalities and state governments can learn about traffic patterns.
The monitoring side with IoT is just half of the problem. It's about getting sensors out there to learn things, but it's also about having analytics and systems behind it that help people make decisions and take actions.
What are the biggest obstacles to widespread IoT adoption?
We're currently seeing a lot of different land grabs by a lot of different companies, rather than the people that have an interest in this market trying to build consensus-based standards. Consensus-based standards are absolutely critical, and without them we won't be able to experience growth, because of … interoperability problems.
What are the ideal use cases for Internet of Things devices?
Advancements in healthcare and … smart city programs are absolutely fascinating. On the consumer side, more efficient home energy management is going to be a very big market. In the industrial areas … it's about expansion and scale at lower cost.
What effect will IoT have on IT professionals?
They're going to be faced with an exponential rise in the data that flows through their infrastructure that they need to store and to analyze. Big data by itself is worthless until you can convert it into small data that you can act on. An enterprise that doesn't build infrastructure to understand, monitor and monetize the behavior of consumers and boost productivity for workers will become a victim.
What is your favorite movie?
The Spirit of St. Louis. I'm a big fan of Jimmy Stewart and the whole Charles Lindbergh persona about a guy with an idea, with a passion who goes and does whatever he needs to do to make it happen.
What is the best dish that you can cook?
I wish I could pick one, but it's bacon and eggs and spaghetti and meatballs. Good staples.
If you could travel anywhere in the world, where would you go?
Alaska, far and away. The summer before last, I got on a motorcycle for my birthday and did 1,900 miles exploring the land. As many times as I get to Alaska, I feel like I've seen so little of it. It's just so beautiful and so expansive.
This article originally appeared in the January issue of the Modern Mobility e-zine.
Dig Deeper on Wearable devices and emerging technology