Share this item with your network: Defending the digital infrastructure

iSTOCK/GETTY IMAGES
Manage
Learn to apply best practices and optimize your operations.
How smartphone and tablet management is changing
Smartphones and tablets offer new ways to access corporate systems and increase productivity. But the shift to managing apps and data challenges IT.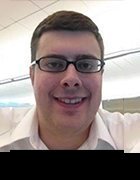 By
In a few short years, tablets and smartphones went from being consumer-focused products to altering the enterprise landscape in a fundamental way. Modern workers demand the ability to work whenever and wherever they can, and mobility has made it all the easier.
With the rise of consumer devices in the workplace comes a whole new set of challenges for IT. Who should be allowed to access corporate data on a mobile device, and on which devices? What data should be accessed, and how is it accessed?
IT gained a better understanding of smartphone and tablet management once the devices started their major influx into the enterprise, especially in the bring your own device (BYOD) model. While challenges still remain, the prevalence of devices has moved mobility from a specialized part of conducting business to a business-as-usual process that's one and the same with an organization's overall mission.
Smartphone and tablet management market evolves
For years, BlackBerry was king of enterprise mobility, offering IT control through the BlackBerry Enterprise Server (now BlackBerry Enterprise Service). But devices running Apple's iOS, Google's Android and Microsoft's Windows Phone operating systems didn't have those management capabilities at first.
The problems presented by the flow of mobile devices into the market spawned a whole new set of technologies to tackle security and compliance concerns. Mobile device management (MDM) was a start, but it has taken a backseat to a more pronounced, holistic approach to mobility marked by enterprise mobility management (EMM).
EMM gives IT many more controls than just over the device. The basic components of an EMM platform include management of devices, applications and content as well as collaboration and user profiles. Some EMM systems include their own email and browser clients as well as application development capabilities.
Over the past year or so, the EMM market has seen a great deal of change and consolidation as technology vendors see a clearer shift to mobility in enterprise. Large vendors, including IBM, Citrix, Oracle and VMware, have closed significant acquisitions of EMM startups to complete their mobility portfolios. Others, like Microsoft, Dell, Samsung and CA Technologies, have developed their own EMM products.
A dwindling number of independent companies still specialize in EMM, with Good Technology and MobileIron the undisputed leaders. There has been speculation that both companies, and any remaining independent EMM vendors, will be bought this year.
Smartphone and tablet management strategies begin to shift
Enterprises can only do so much to lock down devices. There's a constant threat of jailbreaking, and devices are inevitably stolen or lost. Increasingly, the focus is shifting from managing devices to managing the data and the applications accessed on those devices.
When it comes to managing data, enterprises have a number of options. Containerization (or sandboxing) allows users to separate personal data from corporate data in a BYOD setting. For example, a container for an email client keeps the user's enterprise email separate from personal email.
Dual persona takes a similar approach, with IT provisioning a work profile and a personal profile on a device. When an employee leaves an organization, IT can wipe the data within the work profile on the dual-persona device.
Mobile application management (MAM) allows IT to control access and data inside applications that run on company-controlled mobile devices. As enterprises learn more about how mobility can speed up business processes and make workers more productive, unlocking the capabilities of mobile applications and the means needed to manage those applications becomes key.
Mobile apps can't simply be legacy desktop applications regurgitated into a mobile form factor. They must be tailored to meet the needs of mobile workers and be compatible with different devices and operating systems.
One approach IT shops have taken around mobile app development is mobile backend as a service, where IT uses application programming interfaces and software developer's kits to tie mobile applications with cloud computing services.
Mobile content management (MCM) is an active market in which IT buyers have many options. Organizations can use more consumer-based products such as Dropbox and Google Drive, and there are also more enterprise-grade platforms like those from Box, Acronis, Accelion, Soonr and WatchDox.
In addition, vendors are offering MCM and secure file transfer through EMM systems such as Citrix's ShareFile and AirWatch's Secure Content Locker.
Despite years of refinement and practice, BYOD still manages to be an enigma to many businesses. How an IT shop approaches BYOD varies depending on the business. Some adopt a full BYOD slate for their devices, while others, many of which are in regulated industries, don't allow those kinds of freedoms.
An alternative method to BYOD calls for corporate-owned, personally enabled (COPE) devices. With COPE, an organization gives end users a choice of devices that can be managed and operated as if they were BYOD devices. This approach can be more cost-effective than BYOD because enterprises can purchase devices directly from OEMs at bulk discounts.
BYOD policies can provide guidance for both IT administrators and end users on the best practices for using personal devices in a work setting. Admins must align the needs of the organization with needs of the end users, and striking that balance presents both opportunities and challenges.
Policies can include stipulations such as acceptable use, reimbursement, applications, security and device choice. Having clear, concise policies that fully lay out the dos and don'ts for mobile devices in the enterprise can save headaches for both IT and end users.
Mobility gives end users more control over their productivity. When IT understands the tools at their -- and its own -- disposal, the enterprise as a whole benefits.
Dig Deeper on EMM tools | Enterprise mobility management technology