Share this item with your network:
The key to end-user computing

Fotolia
How mobile technology changed the way IT pros work and live
Mobile technology has changed the business world forever. Four IT pros discuss how it's informed their work and personal lives today and will continue to do so in the future.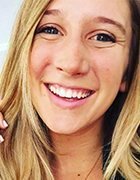 By
Mobile technology has evolved rapidly, and has changed the enterprise along the way. From dealing with IT job development to personal lives to vendor products, companies are behind if they are not already going mobile.
Four IT professionals share their stories about how mobile technology has affected their jobs, their companies and now our futures.
Steve Athanas
director of platforms and systems engineering, University of Massachusetts Lowell
Expectations have changed considerably. Part of that is because of a more demanding work environment, but the other part is that you have a mobile phone and an iPad with you. There's no excuse why you shouldn't be able to fix problems right then and there.
The way we deliver services has also shifted. When I started working at the university, the expectation was, 'I can register for classes when I get to a computer.' Now it is, 'I can register for classes at any moment that I feel like pulling my phone out of my pocket.' If you don't have a mobile-first strategy, you have an extinction-first strategy.
Mike Nelson
infrastructure architect
The PalmPilot was a huge thing because it gave us more abilities on the go, but we still needed those desktop applications. It was almost impossible to show you what you needed by scrolling on a small device. When pinch and zoom came into play, that reinvented mobile's advantages. Smartphones went above and beyond, combining operating systems with mobile devices. It changed the way we communicate.
Personal and professional lives have blended together. Now people use enterprise apps for personal use on top of work. Apps such as Voxer and Slack have meshed the two together. Colleagues are starting to use casual mobile slang such as emojis and abbreviations in corporate communications.
Rory Monaghan
independent consultant
I've moved from one focus area, packaging applications and managing physical desktops, to being involved in what is now called end-user computing. IT used to be the department of 'no,' whereas now IT is the department of 'yes.' We're focused on accommodating employees on a daily basis. We've moved from being siloed and focused on physical desktops to covering a much wider range of technologies.
Vendors are pushing the envelope and rapidly developing their products, but they're not really as stable and reliable as they used to be. It can be difficult for IT, but we are dealing with some short-term pains for a great long-term gain.
Jim Davies
director of IT, Ongweoweh Corp.
Mobility has made my life so much easier. With cloud technology, I can access my accounts anywhere at any time. I can actually spend time with family without having to worry about what is going on at the office or if my employees can reach me.
It aids my account managers in the same way. People used to be inaccessible on vacation, making it a big deal to take time off. Now, they can continue being productive even on the plane. With business apps and documents on mobile devices, it makes work issues not as disruptive to real life.
Dig Deeper on Enterprise mobility strategy and policy