Share this item with your network:
The key to end-user computing

oporkka - Fotolia
Evaluate
Weigh the pros and cons of technologies, products and projects you are considering.
How has mobile changed the app development process?
Mobility has upended many business processes, not the least of which is app development. Three IT experts discuss how we got here and why having a mobile-first mentality is key.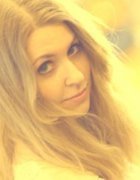 By
There's no denying that mobility has changed the way IT shops develop apps. Today, it's no longer about just the desktop or mobile devices -- it's about creating a seamless user experience across multiple platforms.
Here, three IT experts share their thoughts on how mobility altered the app development process.
Owen LaRosa
code reviewer and mobile development mentor, Udacity
In the iOS App Store, every update to every app is reviewed by a real human. Developers, in turn, must be extra careful to ensure their updates meet the review guidelines. In traditional web development, developers can update their site every day. You can't do this as easily on mobile … so you really need to understand what your users want beforehand. Timing is critical, and not prioritizing the app review process can really frustrate your users.
Jeff Jones
developer, Kharis Creative Inc.
Mobile made the app development process more structured and standards-based. Apple's … always required strict adherence to Apple guidelines. Even though Android is much more open, there are still written and unwritten standards of development. Also, because the screen real estate and methods of input are so limited compared to PCs, it forces the developer to carefully plan and frame an app for the best user experience.
Rob Saccone
partner and engineer, NexLaw Partners
These days, you have to consider a much broader range of expectations and a much more mobile workforce, whereas before enterprises loved to have everything centralized and controlled. Whatever the app is, we have to make it available to more people in different ways. The old way -- handcrafting software from scratch -- is too expensive. There are tools you can buy now from Microsoft that allow you to build an app without juggling a hundred different things at once.
Dig Deeper on Application modernization and mobile app delivery