First look: Google Glass and contextual computing
Google Glass could be the next big thing in tech -- or not. Either way, inquiring minds want to know how it works and when they can try it out.
The first wave of BYOD featured employees carrying their own smartphones, tablets and laptops into the workplace. In the future, BYOD may be staring IT in the face -- literally.

Download this free guide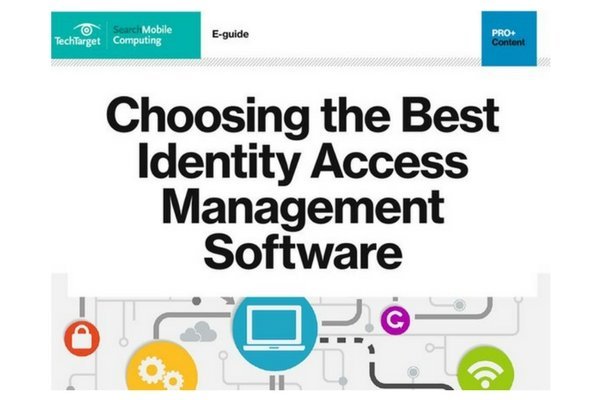 PDF: How to Choose the Best Identity Access Management Software
Since mobility is a vital element in almost every modern IT shop, today's comprehensive IAM platforms should feature capabilities enabled by a mobile environment. Save this PDF to help prioritize which capabilities your business needs in IAM software.
Google Glass, an Android-powered computer embedded in a pair of eyeglasses, is the most-talked-about device in the new wave of wearable technologies, which also include smartwatches. By taking in the sights and sounds around users, Google Glass aims to provide real-time, relevant information as people go about their lives. This approach, called contextual computing, carries significant promise, and it's why experts are already thinking of ways to put wearables to work in the enterprise.
But Google Glass isn't even generally available yet, and mass adoption isn't a sure bet. For now, it's better to focus on the basics.
How does Google Glass work?
Like any modern device, it has a built-in microphone and camera, plus Wi-Fi and Bluetooth connectivity. What's different is that instead of a traditional screen, it displays information right in front of users' eyes, and it's controlled by voice commands and a touchpad on its frames. Users can perform traditional tasks such as Web browsing, but the big advancement is the line of apps called Glassware that take advantage of the device's contextual computing capabilities.
Is it really a computer?
As much as any other mobile device, yes. Glass has 1 GB of RAM, about the same as the iPhone 5 or Samsung Galaxy S3, along with 16 GB of Flash storage that backs up to Google's cloud. And its camera can take 5-megapixel photos and shoot video in 720p. Obviously, the biggest difference is in how the user interacts with the device, and that's ultimately what will determine its success or failure.
How can I try it out?
You have to know a guy who knows a guy, at least for now. Google Glass is only available to developers and people who signed up to test the prototype. Google is expected to release Glass to the public and launch its own app store sometime in 2014.
Dig Deeper on Google Android operating system and devices