Share this item with your network:
As the BYOD trend fades, a more holistic approach emerges

Fotolia
Experts predict 2016 enterprise mobility trends
Mobile apps, the Internet of Things and "comfortable computing" are primed to dominate the industry next year.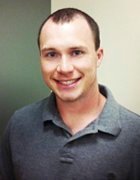 By
The past year has seen a lot of talk about mobilizing enterprise apps and developing well-rounded management strategies. There have been some big new devices and even bigger acquisitions.
So what's ahead for 2016? Will Internet of Things devices become more prevalent? Will mobile security breaches increase? We asked industry experts to share their thoughts on these topics and more.
Bob Egan
Chief research officer, Sepharim Research
Number one is all about mobile security. The modern desktop is really not a desktop, but an experience that fits the moment. For a lot of companies, one of the moves that is likely to happen … is beefing up their architecture in the way it secures information, as opposed to securing devices.
In 2016 we'll enter an era very much focused on apps for work and for getting things done, [which are] likely to be tied to Internet of Things (IoT) -- whether it has to do with helping employees become or stay healthy, or hospitals and how they triage, fix and rehabilitate people.
Jack Gold
Principal analyst, J. Gold Associates
The whole notion of "What's an app and how do I get an app to a user?" is going to change. Traditionally companies have built mobile apps that take six or 12 months to develop, that have multiple iterations that cost an arm and a leg, and that they can't find resources to actually build because developers are so scarce. I see a refocusing on apps that are good enough -- that are quick and inexpensive to deploy and can make best use of limited resources.
Everyone talks about IoT. Things are coming. When they get there, it's going to be lights out for companies if they don't know how to deal with them.
Bob O'Donnell
President, TECHnalysis Research
We'll see the rise of companion apps -- applications that don't try and replicate everything that a desktop app does. People are trying to take these desktop apps and just move them to mobile when it doesn't really work. If you make the assumption that mobile isn't the only option, but just one of several options, then you can start building applications that make a lot more sense, because you use mobile for what it's good for: data entry and data capture and things you can do when you're [remote].
Lisa Phifer
President, Core Competence
Cybercrime became routine when the world became a Windows monoculture with one huge and well-connected attack surface for criminals to focus on. [Now,] Android deployment is growing -- not just in smartphones but in both fixed and mobile Internet-connected "things." I am concerned that this trend increases the size and uniformity of the attack surface, especially in devices that aren't going to be very IT-visible or manageable. When flaws and exploits emerge in IoT devices, it's going to be tough to remediate them, and taking large numbers of vulnerable devices offline as a stop-loss measure may be costly or infeasible.
Benjamin Robbins
Principal, Palador
[Two big trends will be] mobility as a primary compute platform and [devices] fading to the background. It's the whole notion of work-life integration, rather than work-life balance. That's what I mean by [devices] fading into the background; they just become so integrated with what you do. You're in the car and you start something, and you go into the office and you start another task, and you move into a conference room and you just keep right on going. Maybe another way to say that would be comfortable computing: There's just a comfort and familiarity with mobile working that it's no longer a big deal.
This article originally appeared in the November/December issue of the Modern Mobility e-zine.
Next Steps
Cut through the hype with this look at the IoT market and its future
What to expect from mobile down the road