Share this item with your network:
The changing role of DevOps in enterprise mobility

Fotolia
News
Stay informed about the latest enterprise technology news and product updates.
Enterprises turn to MADPs for in-house mobile apps
Even if your organization has developers on staff, app dev is challenging. MADPs can help enterprises build and deploy the mobile apps their employees want and need.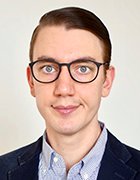 By
More companies are getting serious about providing mobile enterprise applications to employees. But building a mobile app from scratch is a daunting proposition. It's expensive, time consuming and outside of many developers' core competencies.
Mobile application development platforms (MADPs) can address all these problems. A mobile app dev platform is a set of software and services that make it easier for companies to develop, integrate, deploy and manage mobile apps.
What's in a MADP?
There's a lot of room for variation in MADPs, but all share a few common components:
Client code: Most MADPs enable developers to write an application once and deploy it on multiple operating systems. They can simply create mobile-enabled Web apps or use a hybrid approach that wraps a Web app in an OS' native code.
To get a more native user experience, many MADPs take a single code base -- written in a familiar language, such as C#, Javascript or HTML5 -- and compile it into separate apps for Apple iOS, Google Android, Windows Phone or BlackBerry. Developers don't have to put in any extra effort, as the resulting apps take advantage of each OS' native user interface (UI) components and conventions. Users can then interact with the typical navigation bars, buttons, fonts and menus they expect for their particular device. Of course, any app deployed to multiple OSes comes with some tradeoffs; these apps must account for the lowest common dominator and might not be able to take advantage of larger screens or sensors, like fingerprint readers.
IDEs: MADPs generally include their own integrated development environments (IDEs), applications that provide source code editors, compilers, testing tools and app previews. Some MADPs also offer IDEs with drag-and-drop UI components and simple-to-configure fields. Another way MADPs accelerate development is with templates or pre-built apps that developers simply need to configure to their liking.
Connectors: On the server side, many MADPs offer premade connectors that enable apps to access enterprise data. IT needs additional infrastructure to support these connections, including services for syncing data, offline support, network connectivity, security, user authentication and more. MADPs can provide these capabilities, creating what's known as mobile backend as a service.
Integration tools: Some MADPs provide application testing services, emulators, analytics capabilities, app stores and lifecycle management tools. A mobile app dev platform can also integrate with services for identity and access management, enterprise mobility management and network connectivity.
The MADP that leads to you
MADPs come in many forms, from cloud-hosted services to on-premises virtual machines or a single virtual appliance.
With a variety of MADPs available, companies are sure to find one to suit their needs.
Some MADP offerings are small or silo-like, serving one particular use case. Others are open and modular, able to grow and adapt to suit any demand. Some can even be extended to create a modern application programming interface plane that makes existing enterprise data and services available to all types of applications, not just mobile apps.
With a variety of MADPs available, companies are sure to find one to suit their needs, whether they're looking to create just a few apps or build an entire new platform.
Dig Deeper on EMM tools | Enterprise mobility management technology