Share this item with your network:
Hybrid cloud command and control

Fotolia
Enterprise social collaboration tools change how we work
Workers understand and take advantage of collaboration tools in their personal life. It's time for IT to play catch-up and implement effective social platforms in the enterprise.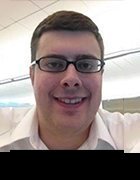 By
Social collaboration tools are everywhere, yet businesses are late to the party. Therefore, the onus is on IT to catch up to the shifting social world, both in terms of what it supplies its employees for work and how it interacts with internal users.
Consumer technologies have the potential to radically impact business processes through the power of social media-like collaboration features. Applications like Facebook and the prevalence of mobile devices could usher in a new era of faster response times and greater collaboration.
Consumer tech influences enterprises
For the last 20 years, users have done work primarily in the Microsoft-centric world -- email, documents, spreadsheets and presentation software. But as computing has changed, so has the way people work, said Alan Lepofsky, principal analyst at Constellation Research in Toronto.
"Things are shifting based on the consumer tools we are using," Lepofsky said. "Twitter and Facebook are influencing a change in the way we work, and a rise in things like Yammer, Chatter, Dive and IBM Connections exists because we are shifting the way we work."
The aforementioned products represent several of the enterprise social collaboration tools that shape how employees work together. Microsoft purchased Yammer for $1.2 billion in 2012 and has integrated the product into several of its other platforms, including Office 365, to give the productivity applications a dash of social.
Although many vendors offer social networking products to help IT connect with users (including IBM's SameTime), it's still in its infancy, said Jack Gold, analyst and principal at J. Gold Associates in Northborough, Mass.
"Users expect [social platforms for work] but companies don't know how to do it," Gold said. "Users have been using [social platforms] for years now but companies have been slow to adopt it, for good reason."
Security, implementation and resource constraints are a few of the reasons why companies haven't implemented social platforms, Gold said. For security, organizations must be sure of where data is going, and those controls are available in many enterprise file sync-and-share platforms like Citrix's ShareFile and AirWatch's Secure Content Locker. But security concerns are amplified if enterprises are using consumer products like Twitter or Facebook.
While many companies have introduced social features in outward- or customer-facing applications, those haven't really caught on much internally, Gold said.
"It's going to change slowly if it becomes easier to implement and if a lot of [these tools become] imbedded in other products," Gold said.
BMC Software took a Facebook-inspired approach with its own IT service management offering,MyIT 2.0, which was released in 2014. Requests for technical assistance are submitted in a forum-like interface, where questions can be answered by both IT and other users.
Removing older models, like filling out forms or calling IT for help, would represent a major step in potentially changing the IT-user relationship. Not only is it a more engaging way for users to interact with their community, that kind of forum-based result also creates a record about how to solve an issue -- helping both the user and organization as a whole.
"In the past, no one benefitted from a helpdesk call besides that individual user," Lepofsky said. "The answers to that question only belong to you and I on that call."
Facebook and the key to enterprise social
The company that could change the dynamic around enterprise social collaboration tools is the very company that facilitated the social networking boom: Facebook.
Facebook at Work, a new product reportedly arriving in the coming months, will feature profiles similar to personal Facebook accounts but for enterprise collaboration purposes. It will have a news feed and messenger features as well as the ability to collaborate on documents shared among a group of individuals.
The full details of Facebook at Work's enterprise plans are still unknown. It's also unclear how Facebook at Work may help IT interact with its own users. Industry observers are intrigued by what it might mean for social collaboration as a whole, but cautioned such a tool from Facebook could have limited appeal.
"Facebook has a lot of money and momentum," Lepofsky said. "But the only people using it as a tool will be [small to medium-sized businesses]. You're not going to get enterprises trusting Facebook to house their data."
If major vendors haven't seen a lot of traction with enterprises buying into their own social collaboration products, then it's hard to see large enterprises adopting a Facebook platform, Lepofsky said.
The idea of Facebook at Work may entice some CIOs, like Shawn Wiora of Creative Solutions in Healthcare, who sees Facebook reacting to some demands and changes in the marketplace.
"These monolithic social sites are going to expand to the workplace and take that collaborative familiar experience," said Wiora, who helps connect workers from over 50 nursing and assisted living facilities across the state of Texas.
Facebook could spur more innovation in these areas. The level of innovation in bringing users together through social paradigms is something that makes users and IT excited, Wiora said.
"There's a lot of excitement, and that kind of excitement isn't really common in IT," Wiora said.
Dig Deeper on Enterprise mobile app strategy